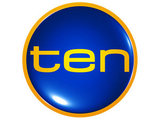 Yumi Stynes
' fiancé has leapt to her defence after the public backlash she faced for mocking an Australian war hero.
The Australian television star, who
was criticised
for making jibes about bravery medal winner Corporal Ben Roberts-Smith's intelligence and sexual ability alongside George Negus earlier this week, has now been further slammed for announcing her engagement amid the controversy.
Martin Bendeler, who recently asked Stynes to marry him, said that her decision to announce their engagement publicly yesterday (February 29) had been planned for a long time and insisted that she was not trying to use it to distract the public from the scandal.
He told the
Herald Sun
: "I think she's very brave for going ahead with it anyway, and I'm very flattered and elated that she did. It looks contrived but she's not that sort of person at all. She knew it would put her in more trouble and she went ahead and did it anyway."
Stynes added on Wednesday's edition of
The Circle
: "I've apologised and there's something that I wanted to talk about today and I hope it doesn't seem like I'm trying to distract attention from that incident."
Roberts-Smith has since revealed that
he accepts Stynes' apology
, saying that he has put the matter behind him.
> Channel Ten in "no rush" to replace Chrissie Swan on 'The Circle'
> 'The Circle' Chrissie Swan tells Julia Morris: 'You'll love the girls'