Sara Mclean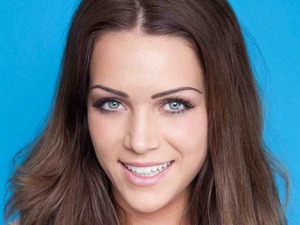 Sara is a 22-year-old Student/Model from Edinburgh who won Miss Edinburgh in 2010 and finished second in Miss Scotland 2011. (She believes that she should have won but was told she was too opinionated by the judges.)
She got her modelling break during a school catwalk show when she was 17/18, "I got jobs after that and was signed when I was 18/19". A wild, fun outrageous flirt, Sara freely admits that she is very argumentative with a short temper.
Sara is also a supporter of the Conservative party and a staunch Margaret Thatcher fan, "She was a great woman leader, did amazingly for the country".
She's been single for about a year "I could have a boyfriend if I wanted one. Most men think I'm really scary." She doesn't really think that she can win Big Brother, "It's a popularity contest and there are a lot of people I don't get on with".
| | |
| --- | --- |
| Nov 23 2012, 10:24 | |
| Aug 13 2012, 22:40 | |
| Aug 13 2012, 22:20 | |
| Aug 13 2012, 21:49 | |
| Aug 13 2012, 21:34 | |
| Aug 13 2012, 21:20 | |
| Aug 13 2012, 12:38 | |
| Aug 13 2012, 11:42 | |
| Aug 10 2012, 23:17 | |
| Aug 09 2012, 11:50 | |
| Aug 07 2012, 22:01 | |
| Aug 07 2012, 17:15 | |
| Aug 07 2012, 15:49 | |
| Aug 06 2012, 19:03 | |
| Aug 06 2012, 13:53 | |
| Aug 02 2012, 12:58 | |
| Aug 01 2012, 18:46 | |
| Aug 01 2012, 15:02 | |
| Aug 01 2012, 11:43 | |
| Jul 31 2012, 18:36 | |
| Jul 31 2012, 16:29 | |
| Jul 30 2012, 21:31 | |
| Jul 30 2012, 15:43 | |
| Jul 26 2012, 13:07 | |
| Jul 26 2012, 12:38 | |
| Jul 25 2012, 13:45 | |
| Jul 24 2012, 14:46 | |
| Jul 23 2012, 18:47 | |
| Jul 18 2012, 17:20 | |
| Jul 18 2012, 14:50 | |
| Jul 17 2012, 12:40 | |
| Jul 16 2012, 18:30 | |
| Jul 12 2012, 14:58 | |
| Jul 10 2012, 18:23 | |
| Jul 09 2012, 16:49 | |
| Jun 29 2012, 19:06 | |
| Jun 28 2012, 14:17 | |
| Jun 27 2012, 12:06 | |
| Jun 25 2012, 11:03 | |
| Jun 19 2012, 17:16 | |