Journey
, the latest game from
thatgamecompany
, is likely to be released for PSN in March.
The title was recently revealed to have gone gold, prompting a March listing in the latest edition of The Indie Game Magazine, reports
VG247
.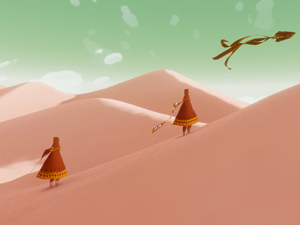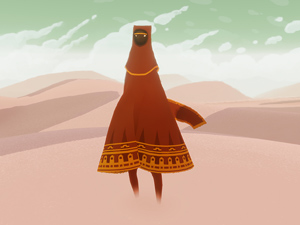 Journey
was also discussed by thatgamecompany on Twitter, with the studio confirming that the game would last between three to five hours, and would feature enormous replayability.
No plans are currently in place for DLC, although downloadable Avatars are expected, while 3D support was also ruled out.
Journey
was
announced at last year's E3
event in Los Angeles. The game sees players guide a mysterious robed figure across a vast desert to an alluring mountain in the distance.
It will be possible to join others through online play and interact with the world to uncover an ancient civilisation.
Previous titles from thatgamecompany include
flOw
and
Flower
, which are played entirely through motion control.
> Read our Journey preview
Watch a trailer for
Journey
below: