Black Ops
has been confirmed for the Mac, two years after its original release.
The first-person shooter will be ported and published by Aspyr Media, the firm responsible for the Mac version of
Modern Warfare
and the original
Call of Duty
, reports
CVG
.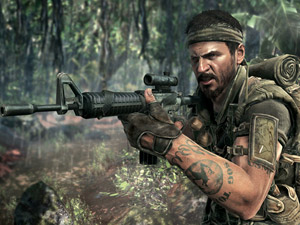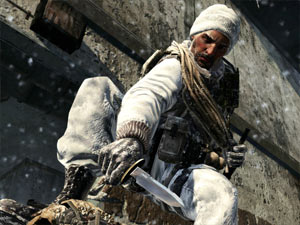 The publisher has also launched a sale on its
website
, knocking 50% off its entire range of
Call of Duty
titles.
The Mac release of
Black Ops
comes during the same year that its sequel hits the Xbox 360, PS3 and PC.
Announced last month
,
Black Ops 2
is set during a 21st century Cold War and will release on November 13 on Xbox 360, PS3 and PC.
The game's campaign will feature usable drones and horses, as well as a robot enemy force to fight in a devastated Los Angeles.
Call of Duty: Black Ops 2 multiplayer details
were allegedly revealed in a leaked report earlier this year.
The game will reportedly feature a new mode called Escort, and contain a new perks system and a fully integrated Elite mode.
> Read our Call of Duty: Black Ops review
Photo gallery - Black Ops images below:
Copyright: Activision