New Super Mario Bros 2
headlines this week's Nintendo eShop update.
Mario's latest 2D adventure is here and available for the first time at both retail and the 3DS eShop. It's all about the coins this time around, as Mario jumps through levels using familiar power-ups along with some new ones like the flying squirrel suit.
New Super Mario Bros 2
is available in the 3DS eShop for £39.99.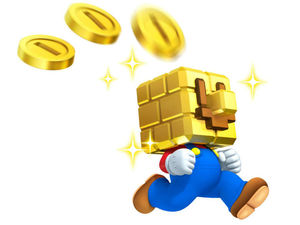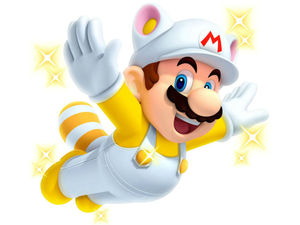 > Digital Spy reviews 'New Super Mario Bros 2': Not much new, but still super
Also available in the 3DS eshop are retail titles
Freakyforms Deluxe: Your Creations, Alive!
and
New Art Academy
along with the virtual console game
Mystical Ninja Starring Geomon
.
There are also four new songs to download for
Theatrhythm Final Fantasy
and a new 3D video
The Incredible Barbazan: Up Your Sleeve
.
Meanwhile, new titles
The Lost Town - The Jungle
and
Escape The Virus: Shoot'Em Up!
are now available in both the 3DS eShop and on DSiWare.
> Read last week's Nintendo download update
This week's eShop update in full:
3DS eShop
New Super Mario Bros 2 (£39.99)

Freakyforms Deluxe: Your Creations, Alive! (£24.99)

New Art Academy (£29.99)

Mystical Ninja Starring Geomon (£2.70)
3DS Game Add-Ons
Theatrhythm Final Fantasy
March of the Dreadnoughts (FF13 - FMS) (£0.90)

Battle Theme (FF11 - BMS) (£0.90)

Esper Battle (FF12 - BMS) (£0.90)

Battle 2 (FF04 - BMS) (£0.90)
3DS Videos
The Incredible Barbazan: Up Your Sleeve (£1.40)
DSiWare
The Lost Town - The Jungle (200 Nintendo Points / £1.80 )

Escape The Virus: Shoot'Em Up! (200 Nintendo Points / £1.80 )
Watch the trailer for
New Super Mario Bros 2
below: