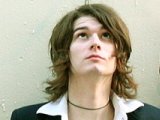 The Academy Is are on the brink of releasing second album
Santi
, four years after debut release
Almost Here
hit the shelves. They've not yet quite cracked the UK, but as with Fueled By Ramen labelmates My Chemical Romance and Panic! At The Disco, spend much of their time performing extensive tours of the US, with a few UK dates dotted here and there to please their growing British fanbase. We caught up with lead singer William Beckett to have a chat about the new album and the band's updated sound.
The Fueled By Ramen label is pumping out bands to the UK on a regular basis. Why do you think the UK is so receptive to this kind of music at the moment?
Well, I think that on a universal level, there's something exciting going on in the independent scene. If you look at most popular music that's on the radio, particularly in the US more so than here, because some of the radio stations play very very good music, however, a lot of the mainstream music overall has, especially in rock music, been very watered down, very redone, burger rock, you might like to call it. I think that overall, people in the mainstream are beginning to become desensitised to music, which is a very sad thing. However, I think with this underground music scene, and Fueled By Ramen has been instrumental in that, in supporting and helping build that scene, that some of these bands like Fall Out Boy, Panic! At The Disco, my band and My Chemical Romance, are starting to bubble up into the mainstream, because of sheer word of mouth, the internet and things like that. It's not just something that's happening in America, it's something that's happening in Europe as well.
You seem to have a really close relationship with your labelmates on Fueled By Ramen - appearing in each other's videos and so on. Do you have a close relationship with the other bands?
With Fall Out Boy particularly, we grew up very close to each other in the same suburban town in Chicago, and we used to play shows together when we were playing in front of fifteen people when we were still in high school. Every Friday night at the church basement down the road, or the country bar that would rent out the place on Friday nights, so we've been friends for quite a long time. Now, it's just the same relationship, just on a larger level. The thing, particularly with our friendship with Panic! and with Gym Class Heroes, our friendship and our loyalty to them and their loyalty to us, it's all based in respect and respect of each others' music. Our independence from other bands. If you look at all four of our bands - all of our records are extremely different from each other, they are doing something unique and something a little different. We've all toured a lot together, and we've seen each other live. We respect each other as musicians. For us, it's all based in respect and it seems that for us, it's very natural to support each other that way.
Could you pick a favourite band on the label, or are they all equal in your affections?
It's a taste thing, and for me personally, there are unique things about each of these bands that I admire. To be honest, we listen to a lot of different kinds of music in our band, we listen to a lot of classic rock music, we also listen to a lot of different avenues of music and a lot of different decades of music. I think that the parallel there, specially with Gym Class Heroes, is that their influence isn't just from a hip-hop scene, they're plucking influences from all over the place. In that way, I can see that parallel between our bands, and I would say I respect them on a personal level, both as friends and as musicians.
Shaant from Cute Is What We Aim For has cited you as a huge inspiration. How do you feel about this?
It's a great feeling to know that people are becoming inspired by what we've been doing, and perhaps inspired to start music and start touring and doing things in a band that way, as opposed to bands writing a handful of songs and then trying to get signed to a big record label, sign that big record deal, as opposed to bands touring first, getting a fanbase and doing the legwork. That's the credo we started on, and it's incredible, on a music level, to know that we've influenced a lot of bands, and at the same time, that was a big part of our inspiration to branch out on this new record, a definite difference from what we wrote three years ago. It's been a while, and I think if there's one thing that from this point we would want, it's for bands to continue to evolve and bands to progress, and Gym Class Heroes is one of those bands, and with Fall Out Boy's latest record it's much different from their earlier record, as well. That's a very important thing, I think, for artists, is to continue to progress and move forward and find fresh and unique things rather than making the same record a few times in a row.
You've had a couple of line up changes during the years. How has this changed the dynamic of the band?
I think the biggest example is in the writing process, where at this point we've finally found a full lineup that inspires each other, that fuels each other's creativity. We're all on the same level as far as our creativity and musicianship, whereas, and not to belittle anyone that's been in this band from the early stages, but from the early stages of the band, we didn't really have the opportunity to try out people and see if our personalities matched. We finished
Almost Here
, and we had known The Butcher from a band he was in in Milwaukee, which is about two hours north of Chicago, and we knew him cos we had played shows locally with his band, and he was always a fantastic drummer - I think that was more in the works as far as what we wanted to play with as a drummer, whereas a couple of our guitar players that we've had in the past, it was more an inspiration and creativity issue, whereas now, with Michael Guy Chislett, we met him about a year and a half ago, and Michael had been in touch with us ever since, just talking about music. We have extremely similar taste in music, not to mention as musicians, it just clicked as soon as we came in and we started playing together in the room, it just clicked. That's the point that we really discovered who we are, and thankfully it didn't take us ten years to find each other. With The Butcher being from Milwaukee and with Michael being from Sydney, Australia, it's a wonder we found each other, but we did, and it's never felt better..
Your new album Santi is out in a couple of weeks. You've said you tried to think about things differently for Santi. How does this album differ to 2005's Almost Here? Do you think it's a more mature piece?
It's a true collaboration, all five members of the band have made their impact on this record, and you can hear their personalities on this record. Different people came in with different ideas and different song ideas, and I think that that really adds to the new diversity of this band and the dynamic of this band as well. I think that's the biggest difference, as well as [the fact] it's four years later, and our tastes have changed a lot. Our intentions remain the same - that we make a record we are in love with, a record that challenges us, and also a record that we plan on touring extensively on, but still focusing on our relationship with our fans.
What's your recording and writing process like? Do you work together? Do you prefer to play live and leave it at that or go for repeat takes?
Like I said, one of the biggest differences from the old record to the new record is that everybody writes now, everyone is coming to the table with their own ideas. We collaborate from there. The environment we write in is a very live environment. We're in a room together, and we're playing music loud and live, and a lot of the things we ended up recording in the studio, we also wanted to capture that live energy on our records. This is a lot different from our old record - our old record was not a very live sounding record. This record, we have the means to, and not to mention we're much better musicians than we were before! So, we have the means to make a record that sounds the way we've always wanted to make a record. Most of the live sounding guitars and drum takes you hear on the record are one or two takes, it's very spontaneous, and a lot of the vocal stuff I did was spur of the moment, and wasn't sung the same way twice. So that was very, very important to us, to do a very spontaneous record. We didn't take much time in the studio, either. I guess that's one of the similarities between
Almost Here
and this record - we recorded
Almost Here
for like three and a half weeks, and we recorded this record in twenty two days!
That's pretty fast!
We didn't want to take too much time and overthink our record, overthink our songs. A big mistake a lot of bands make on their sophomore records is that they tend to overthink and rewrite everything and they end up oversaturating it, I feel. It then becomes something that's over-fabricated, too formulaic, as opposed to making it spontaneous and energetic and exciting. I think that's something we believe we've done.
What do you think about the emo tag?
Well, I find it sort of amusing, you know. Not that I'm paralleling this movement to what happened in the early '90s, but I think to a certain extent what happened with the labelling, you can definitely say that with the grunge movement, there were all these bands coming out, there was all this shitty late '80s hair metal going on. It's the same feeling I think is happening now in mainstream music with bands like Nickelback. People are becoming more and more unattached to music, because of these bands doing the same thing over and over again. If you parallel what's happening now with the grunge thing - emo has been around for like fifteen years. More than ten years. With bands like The Promise Ring and Alkaline Trio early on, and like The Lawrence Arms, The Honour System, all these bands like The Get Up Kids - this has been going on for a long time, the underground scene. That's just something that someone threw onto it, but at the same time, if you parallel what's happening now, the "emo scene" is starting to become popular, and what people called grunge - like Nirvana vs Pearl Jam vs Alice in Chains vs Stone Temple Pilots vs The Smashing Pumpkins - I think that The Smashing Pumpkins and Pearl Jam sound incredibly different. I do believe that it's just something that's inevitable - you're going to be thrust into a genre and it's no surprise to us that people throw names onto stuff. It doesn't bother us, whatever, because I believe that bands' music and the way a band portrays themselves is what truly defines them as a band and not something that someone says you are.
What do you think of the new chart system here in the UK where anything goes? Do you think it's a positive step?
Actually, this is the first I've heard of this, but it sounds like a very good idea. Especially, it's very different now than it was ten years ago. It goes without saying that with music downloading and with the internet that the whole business has changed, the whole business has been turned upside down. A band that sells a million records today could have sold eight or nine million ten years ago. It's just a different ballgame, and there are different ways of gauging how a band is doing or being received. A lot of that, a huge part of that has to do with downloading and to do with the internet and MySpace and these new avenues to discover new music. So I think that that sounds like a very good idea...it's a more accurate way to chart how a band is being perceived. I do feel, at the same time, with the importance of the internet and with all those things, it's going to make CDs extinct, and any tangible form of music. Now, the most important thing I feel for a band is to tour, play live music. I feel like that's something that will never go away - a CD will go away, but I feel that people's need to see live music will never, ever fade. That's more important now than I feel it's ever been.
The Academy Is' latest single 'We've Got A Big Mess On Our Hands' is out now, while new album Santi is set for release on April 2.