Engineers at the University of Tokyo have created a robot that can win a game of rock-paper-scissors against a human opponent 100% of the time.
The machine detects within a millisecond what shape the person's hand is about to make, then pre-empts it with the winning move.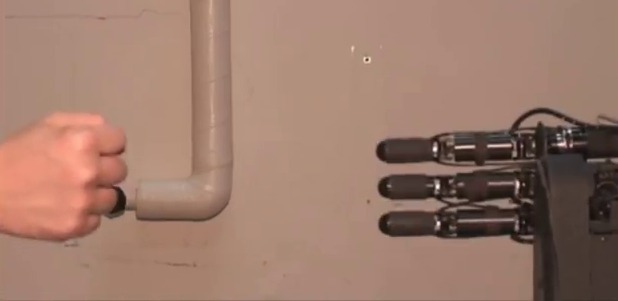 Metro
reports that engineers at the Ishikawa Okulab hope that the technology can be used for motion support.
Scientists from the university explained: "Recognition of a human hand can be performed at 1ms with a high-speed vision, and the position and the shape of the human hand are recognised. The wrist joint angle of the robot hand is controlled based on the position of the human hand. The vision recognises one of rock, paper and scissors based on the shape of the human hand.
"After that, the robot hand plays one of rock, paper and scissors so as to beat the human being in 1ms.
"This technology is one example that shows a possibility of cooperation control within a few miliseconds - this technology can be applied to motion support of human beings and cooperation work between human beings and robots etc, without time delay."
Watch the technology in action below: