Alistair and Jonny Brownlee were each sent a £10 note by a pensioner following their medal wins at the London 2012 Olympics.
The brothers, who won gold and bronze respectively in the triathlon, revealed that an 89-year-old man sent them a congratulatory letter and included the cash as a gift.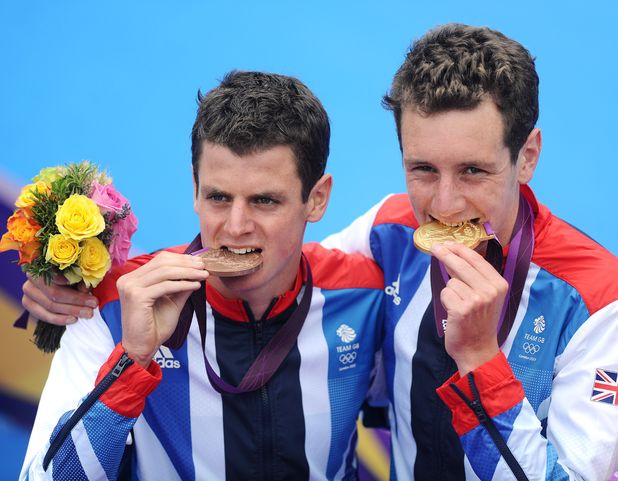 > London 2012: Unofficial condoms spark Olympic village inquiry
"He wrote that he had watched us and that it was one of the best things he had seen in his life," Alistair told the
BBC
.
"He also included a tenner for both of us and said that he wasn't putting his name or address on it so that we couldn't send it back!
"I don't know what I'm going to do with it yet. I've been so busy with media and everything else since that I haven't had a chance to do anything with it. I've had the letter in one pocket and my gold medal in the other."
The Brownlee brothers recently
starred in Team GB's 'Don't Stop Me Now'
music video.
Photo gallery - Team GB gold medallists:
Copyright: Stephen Pond/PA Wire/Press Association Images