Claire Richards
has revealed that she once almost had an affair with Dane Bowers.
The Steps singer was married to dancer Mark Webb at the time, she explained in her autobiography
All of Me
, currently being serialised in
The Sun
.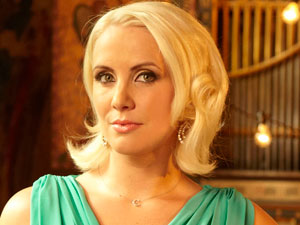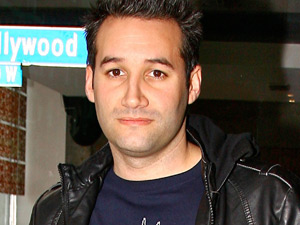 She had been told that the former Another Level singer had a crush on her by her bandmate Lee Latchford-Evans, and spent the night together in a hotel room after a wedding.
"Years before he'd told Lee that he fancied me, but nothing came of it because he was dating Katie Price," she wrote.
"At the end of the night I got a cab back to the hotel with Dane, and we both said goodnight and went our separate ways.
"When I got back to my room I wasn't ready for the night to end, so I decided to knock on Dane's door and ask him if he could help me undo my dress! I fancied him a bit and I was up for a flirt.
"We chatted for ages then he started kissing me and we ended up having a bit of a fumble, although we didn't have sex. I woke up in his bed fully clothed the next morning and had to do the walk of shame."
She added: "I didn't want to leave his room wearing the same outfit I'd worn to the wedding because I knew that would look bad, so I wrapped a big towel around me, tucking my dress straps underneath to hide them, so it looked like I'd just popped into his room to borrow something.
"I gave Dane a lift back to London that day and as I dropped him off I said to him, 'I'm married; I can't do this'. 'I think that's a real shame,' he replied. 'We could have given it a go'."
She decided not to tell her husband about her night with Bowers, and their marriage eventually broke down.
"When I got home, Mark was there. I put what happened with Dane to the back of my mind and tried again to make our marriage work - but it still wasn't right."
Claire Richards has also spoken about her
anorexia battle during her time with Steps
.