Imogen Thomas
has thanked medical workers after a "fright" over the wellbeing of her unborn child.
The former Big Brother star announced that she is
expecting her first child
with boyfriend Adam Horsley at the weekend, saying that the news has "transformed her life".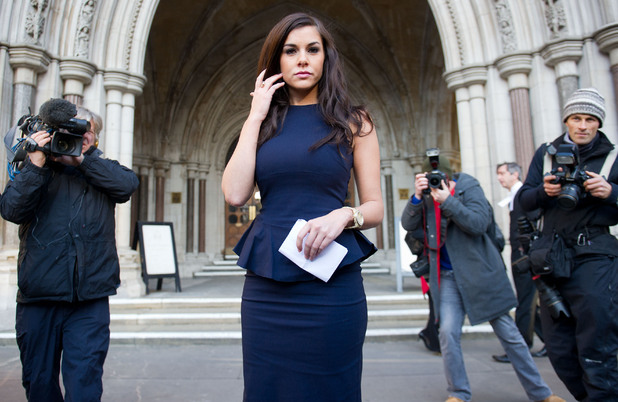 Thomas has today (August 7) taken to Twitter to express her gratitude after undergoing an ultrasound, to check on what her representative described as a "small amount of clotting", and confirm the baby's good health.
"Thank u to the fabulous doctor and midwife this morning,"
she wrote
. "Had such a fright but all is ok now and baby seems fine :-) x."
Thomas is due to give birth in January. She has been dating Horsley, a city trader, for just ten months.
The reality TV personality hit headlines last year after footballer Ryan Giggs sought protection against reports of their extramarital affair with an anonymity injunction.
The Manchester United star was later exposed on social networking sites and
by MP John Hemming
, while Thomas was
cleared of allegations she had blackmailed him
.