Emmerdale
's Ashley Thomas faces the harsh realities of life on the streets in tonight's (July 3) hour-long episode of the soap.
Ashley (
John Middleton
) has slept at the cricket pavilion after losing his access to the church. However, when he continues to be shunned by his own family, the ex-vicar realises that there is no longer a place for him in the village.
After heading to Hotten, a desperate Ashley is forced to sleep in a shop doorway as he has nowhere else to go - and it's clear that he cannot see a way out of his current mess.
Ashley also soon attracts the attention of some unsavoury characters who want to steal the few remaining possessions he has left… Will he be able to hold his own, or are things about to get even worse for him?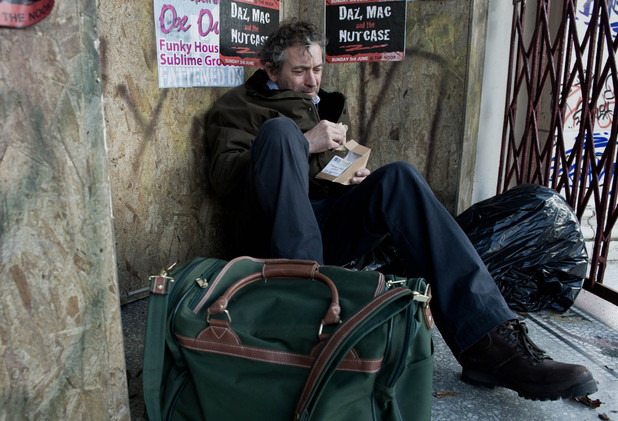 Emmerdale
airs tonight at 7pm on ITV1.
> Read our spoiler for tonight's hour-long 'Emmerdale' episode
> Read more 'Emmerdale' spoilers and news