Emmerdale
's Amy Wyatt is left in turmoil this evening (August 1) as she hears shocking news about her mother Kerry.
Amy (
Chelsea Halfpenny
) is determined to put her mum behind her following their recent reunion, but that proves impossible when one of Kerry's friends telephones the B&B to report that she is in hospital.
Eric (Chris Chittell) and Brenda (Lesley Dunlop) beg Amy to consider visiting Kerry, who is in a diabetic coma following an alcohol binge.
Rejecting their advice, Amy insists that she doesn't care whether Kerry lives or dies - but will she see sense as the seriousness of the situation hits home?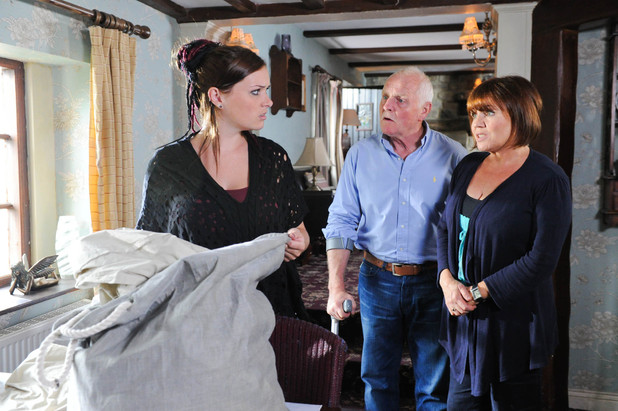 Emmerdale
airs tonight at 7pm on ITV1.
> Read our spoiler for tonight's 'Emmerdale' episode
> Read more 'Emmerdale' spoilers and news