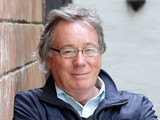 Ash plays into Silas's hands when she desperately tries to gain access to him at the psychiatric hospital. She tries to cause a diversion, but this only leads to Silas's escape - is anyone safe?
Meanwhile, when a cruel act of vandalism devastates Will, Dodger has to choose between sticking by his brother or Texas.
Elsewhere, Maddie is dismayed that her Abersoch trip has become a total wash-out. However, is she putting herself in danger as she heads out drunk and alone?
Also today, Jen turns up to see Tilly, so Tilly lies to Maddie about having a family emergency to spend time with her girlfriend.
Writer: Daniel Moulson
Director: Lawrence Gough