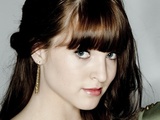 Andrew tries to warn Summer about Griffin, but is thwarted when she refuses to hear him out. Choosing to focus on his business instead, Andrew is thrown to discover The Right Prescription now doesn't have a bass player. Realising he has jeopardised his business by acting on an emotional whim, Andrew scrambles to find a replacement. When he continues to fail, he is surprised when Sophie steps up and offers to do it.
Knowing Sophie's too cool to play with middle-aged men, Andrew checks what swayed her, only for Sophie to reveal it was Summer. Andrew realises Summer found out about Griffin and what Andrew did to protect her. Grateful for each other's private gestures, it's clear that even though they're not talking, Andrew and Summer still care for each other.
Meanwhile, as Callum continues investing in his feelings for Rani, he is also intrigued as a new neighbour moves into Number 32. When Rani meets and is charmed by the mystery buyer, she inadvertently puts Callum in harm's way by encouraging him to pay a visit - not realising the man is actually Callum's dangerous biological father, Troy.
Elsewhere, determined to prove he doesn't need help being good company to a lady, Lou walks Kate through his moves. However, when she manages to point out many flaws, he begrudgingly agrees to take on her advice and become more sophisticated.