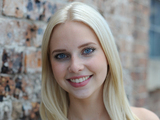 Alf asks Lottie to go out on the boat with him, wanting to help with her assignment. However, Roo explains that the last time she went out on a boat, her little brother drowned.
Lottie decides that she wants to take Alf up on his offer, but Roo is still dubious. Alf gives Lottie a fishing lesson and she opens up about her brother dying. It seems it was a good idea after all.
Meanwhile, Brax is angry that Danny is out of gaol. To keep him away from his mum, Brax tells Danny that he can stay for one night, but then he's out. Heath takes him to meet his son in the hospital and they bond when Heath learns he was a premature baby also. Danny then moves into the caravan park across from Ruby.
Elsewhere, Romeo is searching for a sales job so that he can provide for the baby. Ruby is trying to seduce him, but things aren't great between them - and Ruby feels like the pregnancy has driven a wedge between them rather than bringing them together. Not getting any affection from Romeo, Ruby tries to kiss Casey when he comforts her.