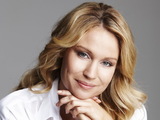 In the hospital, Bianca is still having trouble discerning what is real and what is not, but seems more normal than she has in the last few days. Everyone is warned to not argue with her so as not to encourage any more psychotic behaviour. It's a delicate balancing act and everyone is on eggshells.
Later, Sid is horrified to discover that Bianca has escaped from the hospital. Bianca has come to see Liam, thinking they are still together and wanting to be with him. Liam doesn't know what to do, so he calls April. When Heath comes to get her, things get ugly and Bianca needs to be sedated.
Meanwhile, Sasha and Natalie find a hungover Casey sleeping on the beach. It turns out that he had some beers with Danny the night before.
Casey is taken back to Sasha's house, where he gets cleaned up. Natalie is concerned over why Casey wiped himself out, while Sasha is affronted when she thinks that Casey got drunk because of her.