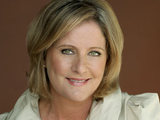 John asks Xavier to think about his decision to move before shattering Gina with the news. However, Xavier's mind is made up and he breaks it to Gina, sending her spinning. John tries to hose her down, reminding her that it's a rite of passage to leave home, but Gina doesn't want a bar of it.
At the same time, Jett is calling every 'Richard Bozic' in the phonebook, growing increasingly frustrated. As a parting gift to Gina, Xavier gives her Richard Bozic's address from the database. As Jett comforts her, Gina wonders what to do with the new piece of information.
Meanwhile, Casey bonds with his father and looks forward to their road trip together. At the same time, Natalie warns Brax that Casey hasn't shown up at school and Brax pulls his brother away from Danny. Brax is stunned to learn that Casey plans to leave school in a couple of months to go on the trip. Brax has a go at Natalie for not giving him a heads-up on Casey's plans, but Natalie says she has an obligation of confidentiality. Later, Natalie encourages Brax not to give up on Casey and they realise they're on the same page.
Elsewhere, Danny continues to display his charm with Marilyn and she invites him to share some cake in the house. During their pleasant conversation, Marilyn encourages Danny to concentrate on embracing the positive and moving forward with his life. Later, Alf warns her against getting involved with a Braxton who has spent ten years in gaol.
Also today, Sasha tries to make sure that everything's cool with Casey. While he says the crush freaked him out at first, he agrees to have a chat with her. They seem to be back on a good level.