EastEnders
teenager Lauren Branning receives a shock this evening (June 19) as she sees her villainous uncle Derek at his worst.
Lauren (
Jacqueline Jossa
) is surprised in tonight's episode as Lucy Beale (Hetti Bywater) suddenly reaches out to her following their recent feud, clearly distressed by Ian's continued absence and the many troubles it has brought for her.
Later, Derek (Jamie Foreman) continues to harass Lucy at the chip shop, stealing more money to punish her for grassing him up last week.
As the local bully leaves a distraught Lucy with the promise to come back for even more cash tomorrow, he is completely unaware that Lauren has been hiding in the back - hearing everything. Can Lauren help Lucy?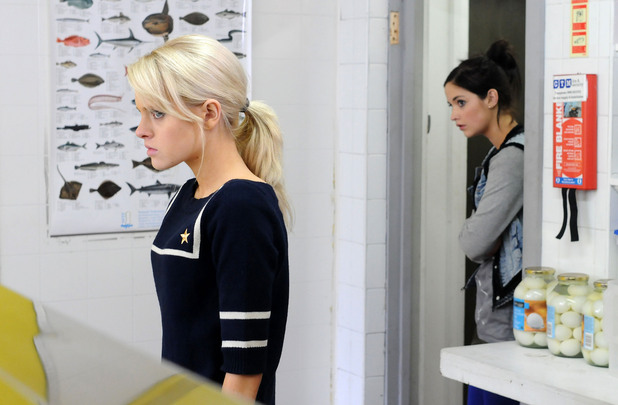 EastEnders
airs tonight at the unusual time of
7pm
on BBC One.
> Read our spoiler for tonight's 'EastEnders' episode
> Read more 'EastEnders' spoilers and news