Shirley Carter takes matters into her own hands on
EastEnders
this evening (August 14) as she tries to solve Heather Trott's murder once and for all.
Having spotted the all-important picture frame at the B&B, Shirley (
Linda Henry
) demands answers from Denise about how it got there - explaining that it was the weapon used to kill Heather.
Although Denise (Diane Parish) believes that the police should be informed immediately, Shirley doesn't trust them following their lack of success in the investigation so far - so she instead follows the trail herself.
After discovering that Kim bought the frame at the charity shop, Shirley instructs Cora to check the store's records to find out who brought it in.
Cora (Ann Mitchell) eventually traces the frame to a delivery that Jean made. Subsequently tracking Jean down, Shirley is horrified by what she has to say…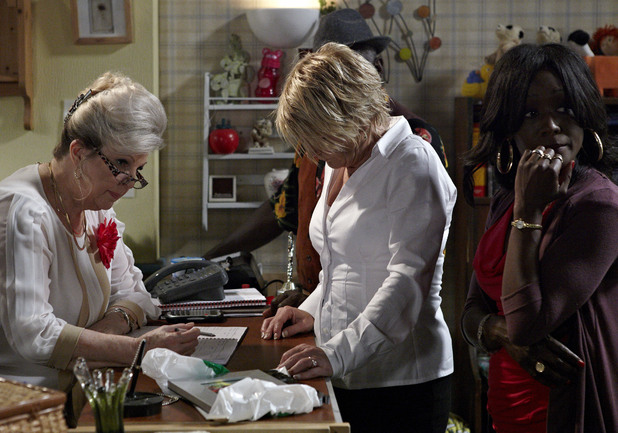 EastEnders
airs tonight at 7.30pm on BBC One.
> Read our spoiler for tonight's 'EastEnders' episode
> Read more 'EastEnders' spoilers and news