EastEnders
teenager Jay Mitchell becomes an outcast on Albert Square later this month as news spreads of his involvement in Heather Trott's murder.
With the truth about Heather's death sending shockwaves through the local community, a troubled Jay (
Jamie Borthwick
) finds himself scared and alone amid all the gossip.
As Jay wanders around the Square with nowhere to go, he finds himself confronted by a number of angry residents - including Heather's fiancé Andrew Cotton.
Jay soon realises that he needs somewhere to hide out, but once he finds a suitable place, his sanctuary is short-lived as Patrick (Rudolph Walker) finds him.
Like many of the other locals, Patrick struggles to hide his anger towards Jay and the pair have a showdown. It seems that Jay will be dealing with the consequences of covering up Ben's guilt for a long time to come…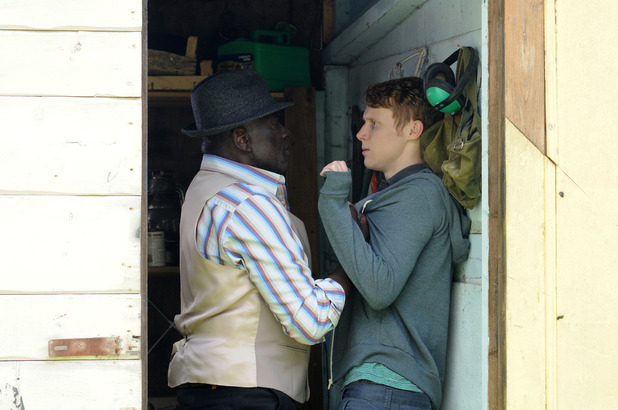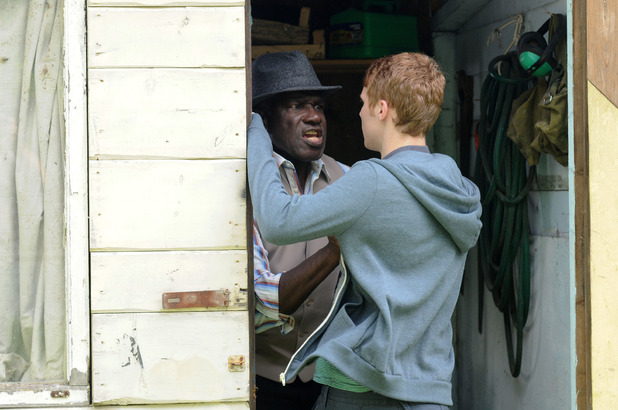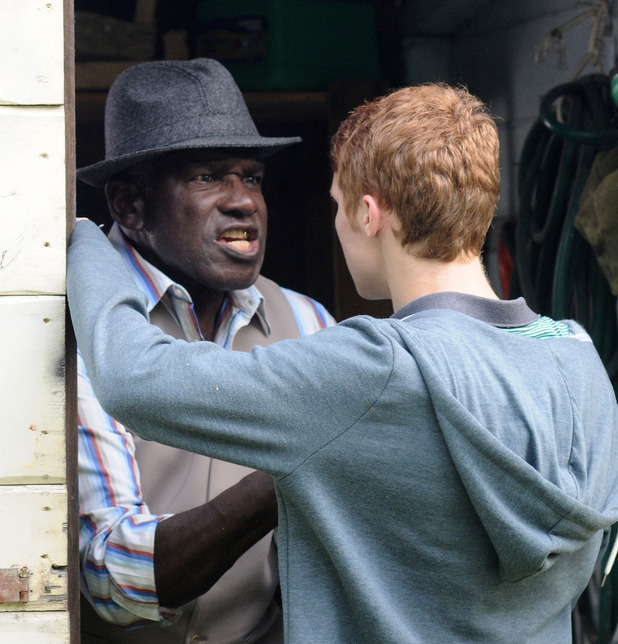 EastEnders
airs these scenes on Monday, August 20 at 8pm on BBC One.
> 'EastEnders' teases Sharon return, Heather murder discovery
> 'EastEnders' Ben Mitchell downfall begins - pictures
> Read more 'EastEnders' spoilers and news
Over on
Coronation Street
, Eva Price has more heartbreak ahead as Weatherfield newcomer Rob Donovan decides to end their relationship.
Rob (Marc Baylis) and Eva's romance comes under strain later this month when the businessman gives Karl Munro a job in packing and delivery at the factory. Not prepared to work alongside the man who left her mum heartbroken, Eva sabotages an important order to set up Karl and succeeds in getting him the sack.
Although Eva (Catherine Tyldesley) is pleased with herself, it's not long before Rob discovers who was really responsible - and he is furious over his girlfriend's antics.
The pair later reach an uneasy truce, but it seems that Rob could already be losing interest in Eva when he suddenly starts flirting with Stella at The Rovers.
Rob shocks Stella by making it clear that he'd be up for a steamy night with her rather than Eva, and although she turns him down, there's clearly a frisson between them.
The next day, Rob finally bites the bullet and tells Eva that they're better off as friends. How will Eva react to yet another love split?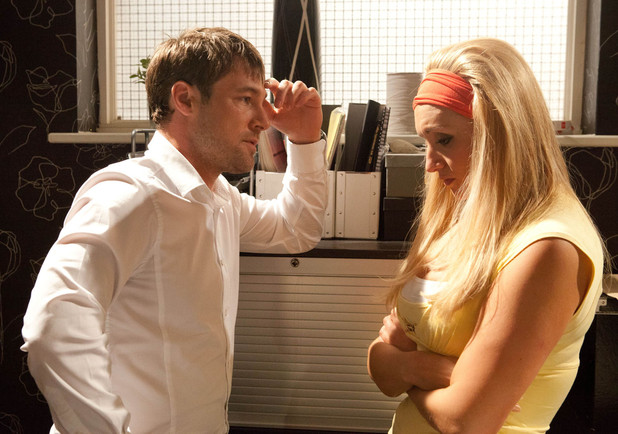 Coronation Street
airs these scenes on Thursday, August 23 at 8.30pm on ITV1.
> 'Coronation Street' producer Phil Collinson shares gossip and teasers - exclusive interview
> Read more 'Coronation Street' spoilers and news
Coming up in
Emmerdale
, David Metcalfe is baffled as he finds himself embroiled in Rachel Breckle's baby dramas.
Rachel has recently been hiding her pregnancy news from everyone except Jai and her closest family members. However, her secret is out later this month when Dan questions why she is only drinking water at the pub, before blurting out that she must be pregnant.
Dan and Charity then make things even more awkward for Rachel by quizzing her about who the father is, which results in her leaving The Woolpack upset.
The next day, Ali (Kelli Hollis) notices that good-natured David is being particularly sympathetic towards Rachel after hearing her news. This leaves Ali convinced that David (Matthew Wolfenden) is the father, so she later rages at him in the pub in front of everyone.
David has no idea what Ali is talking about, and soon Ruby (Alicya Eyo) is forced to step in as it's clear that she has gone too far.
With gossip and speculation surrounding her pregnancy now at fever pitch, Rachel reaches breaking point. How long can she carry on hiding the fact that Jai is the father?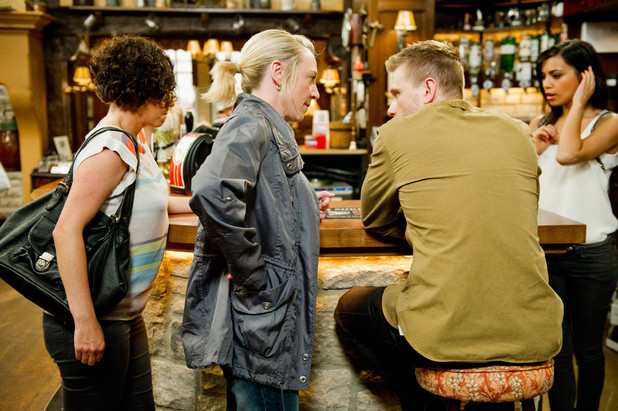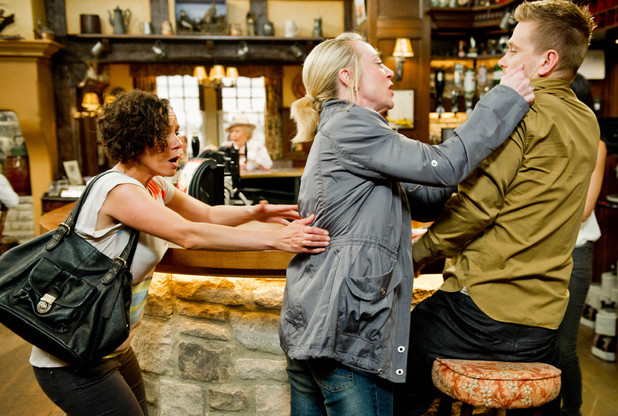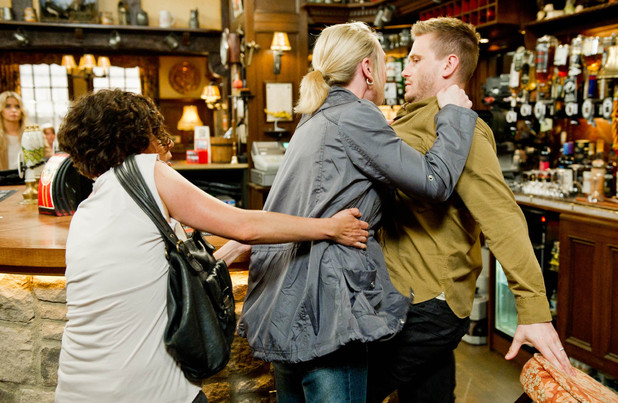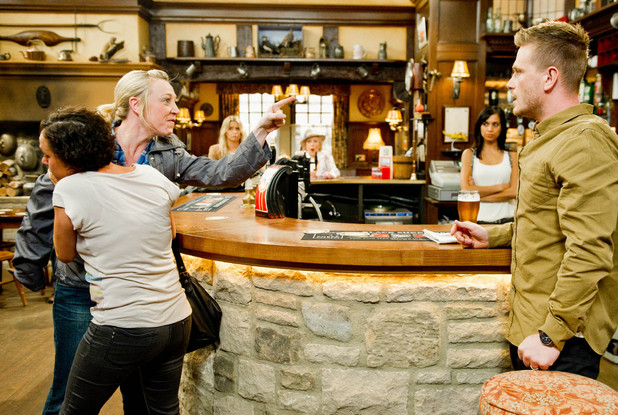 Emmerdale
airs these scenes on Tuesday, August 21 at 7pm on ITV1.
> 'Emmerdale' Matthew Wolfenden: 'David will enjoy secret snogs'
> Read more 'Emmerdale' spoilers and news
Meanwhile,
Hollyoaks
schemer Mercedes McQueen will continue to find herself at the centre of drama when she is kidnapped!
Mercedes (Jennifer Metcalfe) has crossed a number of people in recent weeks, and she will soon add another enemy to her list - Mitzeee's newly-released cellmate Shayne.
Shayne has been desperate to secure some of Riley's cash, but when she turns up in the village and makes more demands, Riley and Mercedes team up and manage to double-cross her.
Show bosses are keeping tight-lipped about who kidnaps Mercedes the next day - has Shayne come back for revenge, or is somebody else responsible?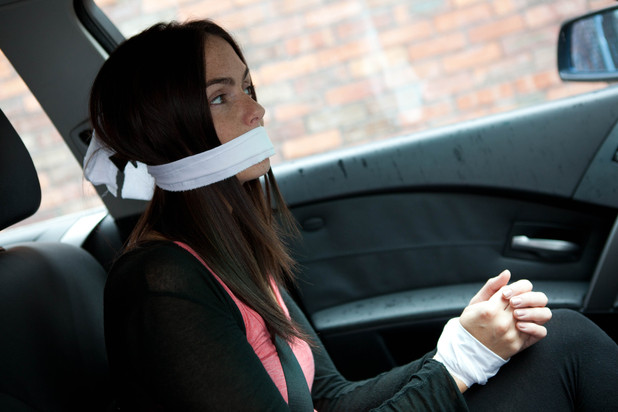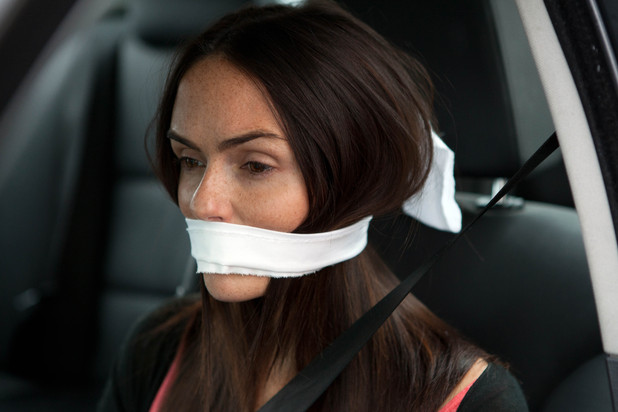 Hollyoaks
airs these scenes on Tuesday, August 21 at 6.30pm on Channel 4.
> Read the latest 'Hollyoaks' spoilers and news
Over on
Doctors
, Zara Carmichael is left shellshocked as she learns that her partner Daniel Granger has cheated on her.
Zara (Elisabeth Dermot Walsh) hears the crushing news during a huge argument with Cherry Clay at the Campus Surgery.
The drama begins when a sleep-deprived Zara seizes every opportunity to antagonise Cherry (Sophie Abelson) as they work together. Her teasing is harmless, but Cherry is not amused and fires back by revealing that Daniel thinks she is a nightmare.
Zara laughs off the jibe, but Cherry soon takes the row a step further by confessing that she slept with Daniel in the consulting room.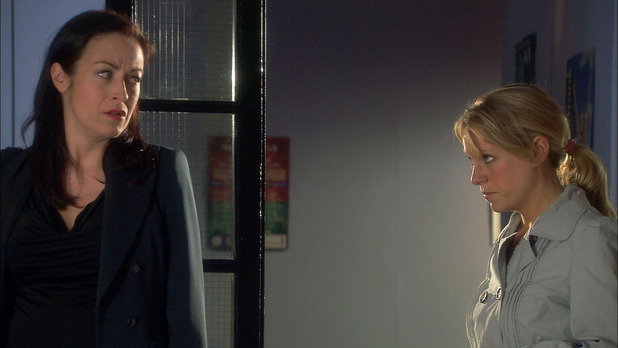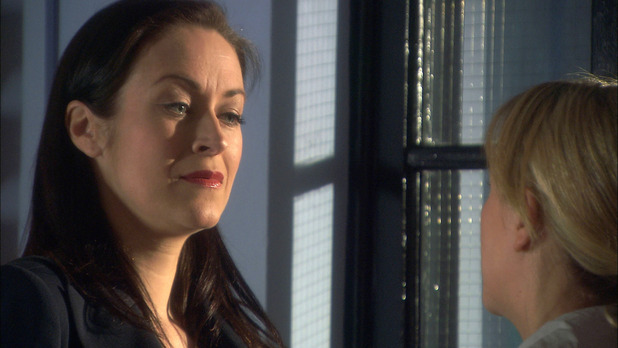 Zara tries not to show how upsetting the news is in front of Cherry, claiming that it's just sex and not important. When she's alone, however, it's clear that Zara is absolutely devastated.
The next day, Cherry regrets her confession when a vengeful Zara makes it clear that she's considering telling Jimmi the truth…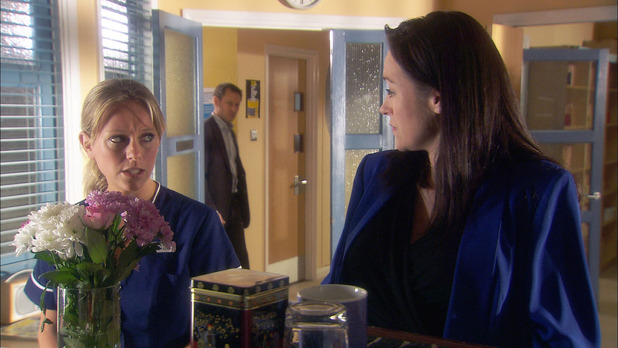 Doctors
airs these scenes on Monday, August 20 and Tuesday, August 21 at 1.45pm on BBC One.
> Read more 'Doctors' spoilers and news
Hollyoaks
was the winner of our storyline poll last week as
47.8%
of you chose Brendan and Walker's failed drug heist as the best plot.
EastEnders
came second with
31.4%
for Ian's turmoil, while
Coronation Street
was third with
13.4%
for Michelle and Steve's reunion.
Emmerdale
took fourth with
4.2%
for Chas and Dan becoming a couple, while
Doctors
was fifth with
3.2%
for the aftermath of Daniel and Cherry's infidelity.
Don't forget to vote in the poll below and let us know which storyline sounds best this week!