Coronation Street
star
Simon Gregson
has predicted that his character Steve McDonald will be a match for scheming Tracy Barlow as they battle against each other in an upcoming storyline.
Steve was recently left appalled
as Tracy's wicked lies over her miscarriage were exposed
, but this week's episodes show that his problems are far from over as his new wife refuses to leave their family home of Number 13.
As first reported earlier this month, Steve ends up resorting to desperate measures by recruiting builder Owen Armstrong (Ian Puleston-Davies) to
put up a wall which converts the house into two self-contained flats
.
However, a furious Tracy (Kate Ford) then vows to become the neighbour from hell - sparking a petty feud between the pair.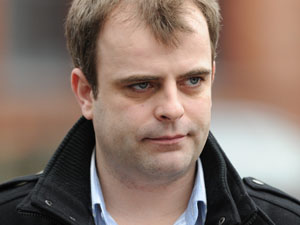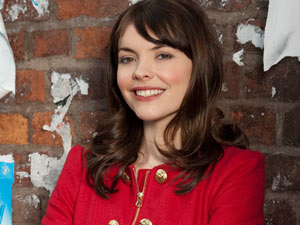 Gregson, speaking of the storyline for the first time, told
itv.com
: "Steve isn't very good at all at the moment. His true love has flown, quite literally. And he's living with the witch in Number 13, and all is not well.
"He's completely stuck with Tracy, she won't move out of the house, he doesn't know what to do, but he comes up with [this] marvellous plan."
Promising that fans will see Steve stand up to Tracy, the actor continued: "Tracy gets home, she sees the wall and goes mental. But he knows exactly where he's coming from now - he's not going to get tripped up again, he's got her in his sights and he's aiming for the kill.
"She threatens to become the neighbour from hell, but she's pushed Steve so far, that now Steve is the devious monkey. Let's see who wins this battle."
Coronation Street
continues tonight at 7.30pm and 8.30pm on ITV1.
> Coronation Street Tracy will find new enemy, says Kate Ford
> Coronation Street Kate Ford: 'Fans don't want nice Tracy'
> Read more Coronation Street spoilers and news