Coronation Street
star
Andrew Lancel
has officially announced
his role in an upcoming Liverpool pantomime project
.
The actor,
who finished filming as Weatherfield's evil Frank Foster a few months ago
, is returning to his villainous roots by taking on the part of wicked Carabose in
Sleeping Beauty
.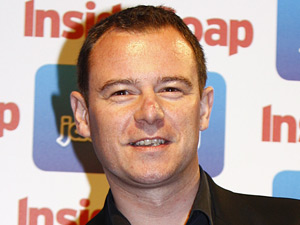 Sleeping Beauty
will be staged in a heated 3,000 capacity 'Big Top' tent at Kings Dock in Liverpool later this year, adjacent to the BT Convention Centre and Echo Arena as part of a Christmas Family Festival extravaganza.
Lancel's character Carabose is the Wicked Wizard and Master of the Underworld, a vengeful figure who casts a spell over anyone he dislikes - especially those who forget to invite him to their party.
Insanely jealous of everyone and obsessed with owning gold, he is mortified when the King and Queen overlook his invitation to the christening of their daughter, Princess Briar Rose.
Carabose decides to get even by angrily swooping into the gathering and casting a spell of death upon the Princess. Only the payment of vast sums of gold each year by the King can prevent the Princess from falling to the fate of the wizard's evil spell.
Lancel commented: "I'm thrilled to be appearing in Liverpool and to be playing this deliciously wicked character, which also presents some great comedic opportunities in the script. Bring on the boos, I'm ready!"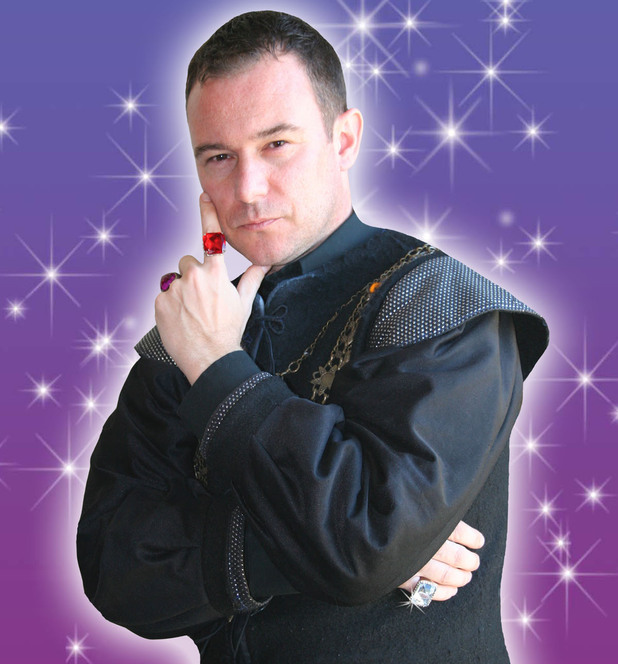 Pictured: Andrew Lancel as Carabose.
The team behind
Sleeping Beauty
are planning an ambitious set for the occasion, including a rotating spinning tower castle, a 15-foot smoke-breathing dragon and a digitally animated projection of a growing forest of thorns, which envelops the castle where the inhabitants sleep for 100 years.
Other cast members confirmed for the project include
Bread
star Jonathon Morris and children's TV character Fifi Forget Me Not, voiced by Jane Horrocks. More participants will be announced at a later date.
Morris said: "I'm so excited to be returning to Liverpool and being part of this spectacular production - I love the fun connection with the audience which only pantomime brings!"
Meanwhile, show producer David Lee explained: "It's so important to ensure the right balance of all the elements that make a great pantomime, including pace, atmospheric music, high energy and contemporary and traditional dance styles, a talented cast and a generous sprinkling of comedy - all which this show possesses.
"I can't wait to come to Liverpool as I know from the many occasions I appeared here in my performing days, Liverpool audiences have a brilliant sense of humour!"
Sleeping Beauty
will run from December 14, 2012 to January 6, 2013. Tickets go on general sale on Friday, June 22 at 9am with full details available on the
Liverpool Echo Arena website
.