Coronation Street
newcomer
Marc Baylis
has explained Rob Donovan's attraction to Rovers Return landlady Stella Price.
Speaking to
Digital Spy
, the actor revealed that Rob hopes to "put a bit of a smile" on Stella's face following her split with love cheat Karl Munro.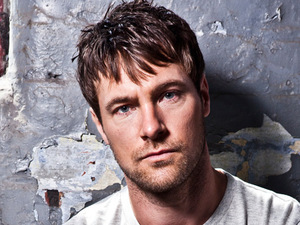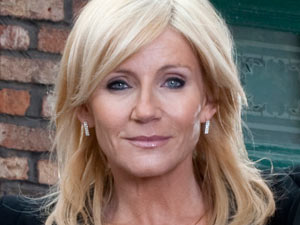 Baylis said: "Well, I'm sure that any hot-blooded male out there would probably agree that she is a hot lady! There's a cheeky glint in her eye that he's latched onto - he definitely finds that attractive.
"It's purely the fact that he does think Stella is very hot. There's no boundaries for Rob where women are concerned. Even though he's been spending a bit of time with Eva, he's up for having a bit of fun elsewhere."
However, Baylis remained coy on whether Stella (Michelle Collins) will reciprocate Rob's advances, adding: "It's not an outright refusal - it's just a bit of teasing and a bit of flirting that's going on.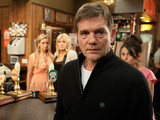 "I think Rob's pushing that as far as he possibly can, to see how far he can get with the situation!
"Rob also wants to put a bit of a smile on Stella's face, because he knows exactly what's been going on with Karl.
"It's not necessarily harmless fun, but he's definitely working to cheer her up a bit."