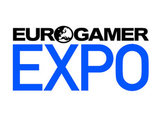 Virgin Media
has been announced as the main sponsor of the Eurogamer Expo 2012, as part of a wide-ranging new deal with the video games website.
The cable operator will have headline sponsorship of the video games show at London's Earl's Court from September 27 to 30. The event is expected to attract 50,000 gamers over the four days.
Virgin Media will power the Eurogamer Expo 2012 with its superfast cable broadband, showcasing the technology through "an exciting new brand experience for gamers".
As part of Virgin Media's 'Tickles' customer reward programme, Virgin Media customers will be offered discounts on tickets, plus VIP early-access to the show and the chance to play some exclusive new games before anyone else.
Virgin Media head of sponsorship and partnerships Luke Southern said: "The Eurogamer Expo is a landmark, annual event for UK gamers, who want sneak previews of brand new games and be able to experience the best that technology can deliver.
"Virgin Media makes that happen, with superfast broadband as standard. As the UK's fastest broadband provider we offer the best speeds for downloading games, which makes our partnership with Eurogamer Expo, a perfect one."
Eurogamer managing director Rupert Loman added: "We're delighted to have Virgin Media on board for this year's show. This partnership underlines how far the show has come and is ever more relevant with the industry moving increasingly towards digital, and Virgin Media's superfast broadband has long been a favourite with bandwidth-hungry gamers."
Virgin Media will also have a year-long presence on the Eurogamer network of websites as part of the deal.
> Eurogamer Expo 2011 breaks attendance records, returns for 2012