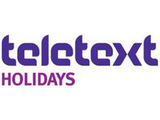 Virgin Media
has welcomed a new Teletext Holidays app on its TiVo converged digital TV service, enabling users to browse a range of travel deals.
Last month, the owners of Teletext Holidays
announced plans to drop the service's dedicated TV channel on Freeview
, and instead focus on the website and digital apps.
This strategy has led to the creation of a Teletext Holidays app for TiVo, available now to cable TV viewers with a TiVo box via the Apps and Games section.
Continuing the legendary TV brand, the Teletext Holidays connected TV app offers viewers a way to discover travel deals on their living room screen.
Customers can browse through a range of available breaks, including beach holidays, romantic weekends, tropical island escapes and luxury cruises.
They can search on destination and departure point, as well as see information and videos on the local sights and scenery.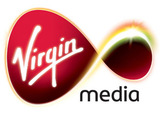 However, the app does not provide a direct booking facility, as users will need to call the Teletext Holiday line to place their order.
"Searching for holidays on the television is what our brand is famous for so the partnership with Virgin Media is an exciting new direction for us," said Victoria Sanders, Teletext Holidays managing director.
"We've invested in creating an app which is simple, inspiring and practical to use. The joy for customers is being able to browse through available holidays, view hotel images and destination video guides all from the comfort of their sofa."
Virgin Media's on-demand director Aleks Habdank added: "The flexibility of Virgin Media's TiVo service has enabled Teletext Holidays to bring its much-loved holiday deals back to TV.
"TiVo customers can now go from watching their favourite holiday show to planning a getaway of their own with just a few clicks of their TiVo remote.
"This is just the kind of interactive experience that we know our customers get excited about, and with TiVo's constantly evolving range of innovative apps and services there really is something for everyone to enjoy."
Teletext Holidays will cease broadcasting on Freeview channel 101 at the end of September, but alongside the Virgin Media app, users can also still access the service online.