The Bachelor
is back! Channel 5's uber-ridiculous reality series and Twitter sensation returns for a second run later this week. However, instead of rugga goon Gavin Henson, this year's single fella looking for love and romance is
Made In Chelsea
rogue
Spencer Matthews
.
Digital Spy
caught up with Spencer during filming to get the lowdown on his perfect woman, why he prefers Nandos to Michelin Star restaurants and his verdict on first date turn-offs.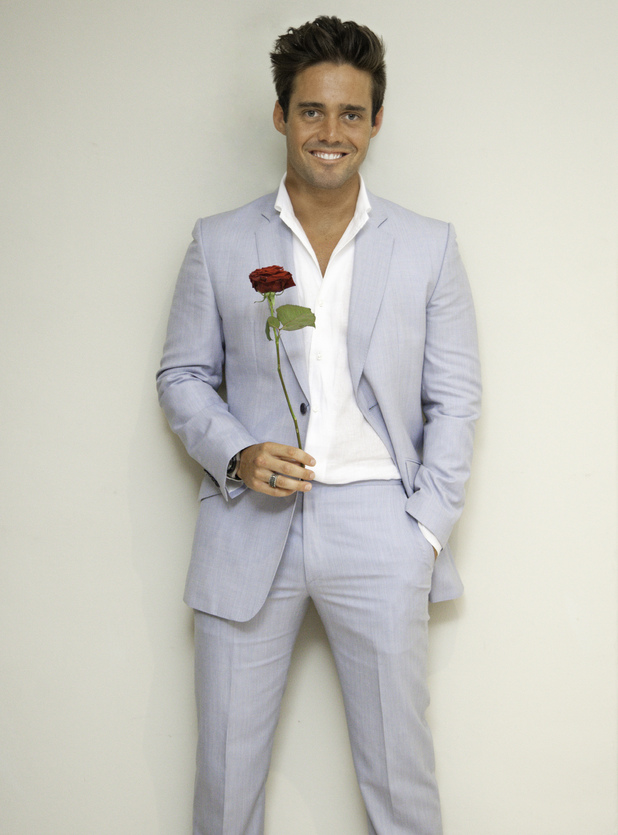 Were you surprised when Channel 5 asked you to take part in the show?
"Yes, I was surprised. I was very flattered that Channel 5 went for me and picked me. I'm really enjoying it so far. We've just wrapped ep one and I think we're all enjoying ourselves at the moment. Fingers crossed everything is going well."
What was the motivation to take part? Other than a free holiday with pretty girls!
"The motivation? Well, I'm at a point in my life where I want to find someone of meaning to me. I've had a wonderful life. I've really enjoyed myself. But it has always been quite bottled up in London.
"I've been hanging out and dating the same kind of people now for quite some time. I want to give myself the opportunity to meet new people, different sorts of people. And get away for a bit, because that's always important. I needed to refresh myself. Hopefully after all of that I'll find that special someone and find love out here."
Did you watch Gavin's series?
"I've never met Gavin, but I did watch the show. I think the beauty of the concept of
The Bachelor
is that it will never be the same thing twice. I think it will be a very different show with me.
"Gavin was a very genuine guy and he took the show very seriously. He doesn't have the time to socialise that I have being a professional sportsman, so I think it was very important to him. His love life meant the world to him, as it does to me. I think people saw a different side to him and hopefully they will with me as well."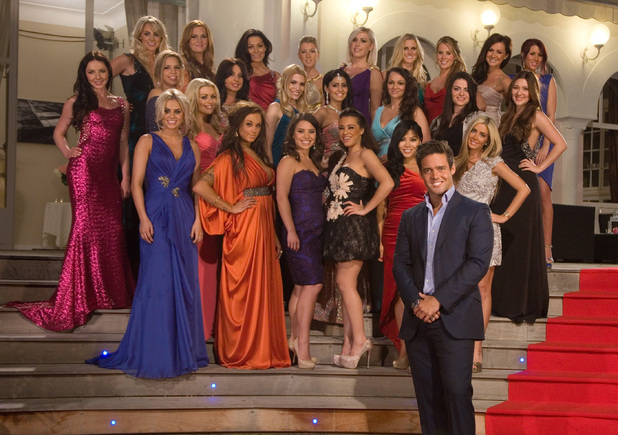 Does being a celebrity make it tougher to find true love?
"I think you're using the word celebrity very loosely. I'd usually reserve it for very talented individuals. But that's very kind of you to say it and I guess I am recognised now for doing
Made In Chelsea
.
"It is very difficult to trust anyone and I always find that hard in relationships. When you meet so many people and are out about as much as I am, trust can be a problem. The only people I truly trust are my family and a very close group of my friends. I am a trusting person though and I'm open and honest with everyone. So hopefully these girls will respond likewise and be honest with me."
What's the first thing you look for in a girl?
"I'm a sucker for a good sense of humour. I love comedy. I just think that it's really important for a girl to have a serious side, but they need to be funny - that's a priority. If she's good looking, that's a bonus. I think initially, honesty and modesty are two qualities that go a long way."
You've had your share of posh girls on MIC - would you like a bit-of-rough?
"Oh absolutely. It's no problem to me where people come from. My father comes from Sheffield and is a mechanic. He worked really hard, wanted the best for his kids and helped me have a great upbringing. I can't change the way I was brought up, but I can say I've dated a wide variety of girls and there's definitely a wide variety of girls here. People's character is what matters, not where they're from."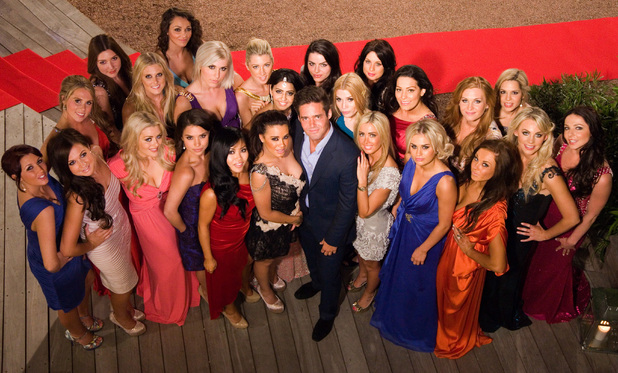 What's your biggest turn-off with girls?
"The biggest turn-off is obnoxious people. People who are really loud and inappropriate and don't realise it when you're on a date.
"Also, people who over-do it with the make-up and hair extensions. The girls who doll themselves up. I think that happens quite a lot nowadays. I'm a more natural beauty person rather than fake-tan and loads of slap."
What's the most romantic thing you've done for a girl?
"The most romantic thing I've ever done with a girl.... I'm more of a good company person. I mean, I've done the whole fast car to a helicopter to a Michelin Star restaurant, but it's all a bit fussy I think. I'm more of a Nandos person if I'm being truthful. It's all about the company rather than the OTT gestures.
"Obviously, I pull a few tricks out of the bag on Valentine's Day. I think that's a day to really show what you're about. I'm a romantic person and I think the rose petals on the bed and candlelit dinners are great. It's best to save all that for once a year though; I think otherwise it will all get a bit overdone. You don't want to overcook it and spoil someone."
Watch the trailer for
The Bachelor
series two below:
Do you have a type of girl that you like?
"I love eyes. Big eyes. Blonde, brunette, red head - doesn't make a difference to me. It's all about what a girl gives off. If you look at my exes, none of them look similar. I don't really have a set type."
Who would be your fantasy date?
"I know it sounds boring, but I'd have to say Mila Kunis. She's got a great sense of humour,
Family Guy
is one of my favourite shows and she's so beautiful. Beautiful and talented - wow. I'd love to spend some time with Mila, if she's reading."
Does doing The Bachelor mean that you have left Made In Chelsea?
"No, I haven't as far as I'm aware. The two shows don't conflict and there will be a season four of
Made In Chelsea
. Discussions are taking place right now and at no point have I left the show. I love the show and if I'm allowed to proceed, I'd want to take part again. It's just something we're talking about at the moment."
The Bachelor starts this Friday (June 29) at 10pm on Channel 5.
The Bachelor series 2 - the girls: photo gallery:
Copyright: Channel 5