Blockbusters
host
Simon Mayo
has said that he hopes to make a show that Bob Holness would have been "proud" of.
The classic game show is being rebooted next week on Challenge
with the BBC Radio 2 DJ as its new host
.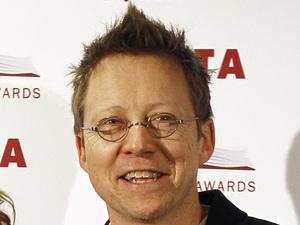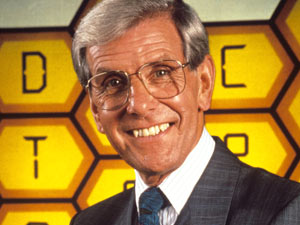 The revival, consisting of
40 new episodes
, was officially announced in January, shortly after the
death of original host
Holness, aged 83.
"We want to do a show that Bob would have been proud of," Mayo told BBC Breakfast. "Everyone feels warm towards it because of what Bob did to it. We wanted to make a classic format that Bob would have liked. Hopefully people will think it's nice to see it back."
The DJ said that contestants still delight in saying the show's infamous catchphrase "Can I have a 'P' please?".
"It's one of those things that in every single show, if someone asks [that question], it gets a round of applause and laughter. They're itching to say it," he revealed.
The presenter also explained that the new series will feature contestants of all ages, commenting: "If you limit yourself to just schoolchildren and sixth-formers it also limits the questions. We still have sixth-formers but we have everyone."
The show has previously had incarnations featuring presenters Michael Aspel, Liza Tarbuck and Vernon Kay.
Blockbusters
will begin on Monday, May 14 on Challenge.