Do you watch
Britain's Next Top Model
and think, 'I wish this had more fake boobs, six-packs and fake tan'? Have you ever hoped that they would replace Alan Sugar with a glamour model and moved
The Apprentice
boardroom to Westfield Shopping Centre? Is
Britain's Got Talent
just too damn classy? Well,
Signed By Katie Price
may just be the answer.
Full-time headline generator, boob flaunter and reality TV addict
Katie Price
made her debut in the world of TV talent shows last night with her Sky Living project
Signed By...
.
Price is offering a "fast-track ticket to stardom". In exchange, boys and girls have to get their kits off in a shopping mall and prove that they have the same ruthless ambition as the show's star. "I want to be recognised and idolised," pleads one boy. "I am willing to do whatever it takes to be number one," adds another.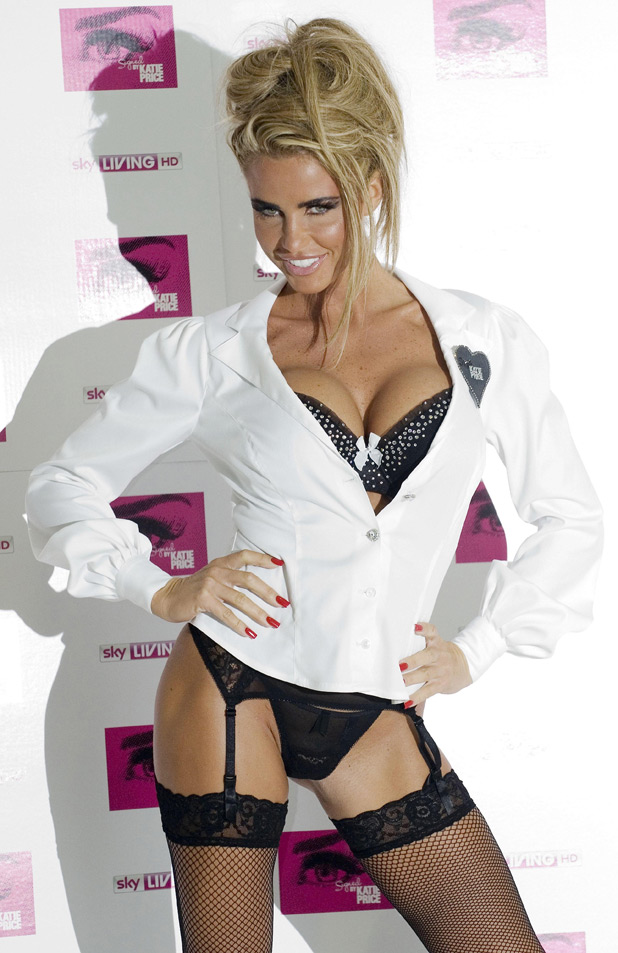 Some of the contestants appear to realise the ridiculousness of the situation ("I can't believe I'm standing here in Westfield with my willy out"), while others quite clearly don't ("I want to make my mum proud").
Price is joined in her shopping mall tour by slaphead TV exec Glyn Middleton and Bayo "I know what's hot" Furlong, who spends most of the first episode being ridiculed by the contestants for his single dreadlock/reverse ponytail haircut.
The contestants' job titles provide much amusement as we are introduced to a chihuahua breeder, a stripper ("everyone in Norwich knows who I am") and a "sexy philosophy lecturer", who wants to escape the "cage of the classroom" by ripping off her clothing.
Most of the blokes have six-packs and are willing to bend and flex on demand, allowing Pricey to pout and reel off "full package" and "I like your size" one-liners. Vomit TV.
Notable highlights from the episode include dance instructor Ricardo, who is part-Disco Stu from
The Simpsons
and half-David Walliams in a wig, and a gobby girl who hikes up her skirt to give the judges an eyeful of her knickers after they throw her out of the competition.
"Are you saying I can't dress, look at the way you're dressed. Look at this body, look what I've worked for. Who are you to judge me?" says the hopeful, while thrusting her front bum in the direction of Price and co.
Rounding off the first episode, Katie Price meets the Godfrey sisters, who parade around in their knickers together and get three big yeses from the judges. "I can make lots of money from you two. I can visualise lots of things I can do with you both," says Price.
Nuts
and
Zoo
are on speed dial.
Best of the lot, however, is Jessie 'Tayla' Taylor. She's done "topless and a bit of nude", but she ultimately dreams of doing "calendars, a bit of swimwear... and topless". After threatening to perk things up by walking on stage with her breasts out, the producers finally persuade her to meet the judges with her clothes on.
Despite initially rejecting her, Price has a change of heart, describing the wannabe as an "ugly duckling". "I love your aura," says the show's star. I think you'll find that's the smell of desperation, Katie.
Signed by Katie Price airs on Monday nights at 9pm on Sky Living
Watch a trailer for
Signed by Katie Price
below: