You can't predict great reality TV moments. Whether it's George Galloway pretending to be a cat in the Big Brother house, Ann Widdecombe flying on
Strictly
or Louis Walsh comparing someone to a "little Lenny Henry" on
The X Factor
.
The best moments are the unexpected ones that you couldn't dream up even if you were on a WKD-fuelled Frankie Cocozza bender.
Such a moment was gifted to us on Monday night's
I'm a Celebrity
.
For those who missed it, the scene involved
The Only Way Is Essex
's Mark Wright, a pig's anus, some turkey testes, a fermented egg, mice tails, a washed-up '70s comic most famous for (allegedly) eating a hamster in the early '90s and Ant & Dec giggling on the sidelines.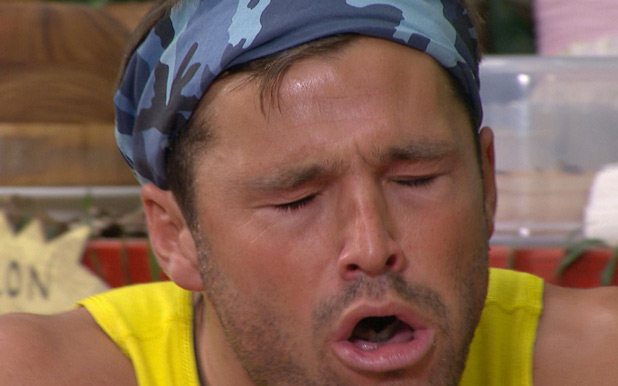 Starr (the washed-up comic) ate every dish served up by the
I'm a Celebrity
producers, including a camel's toe and the aforementioned anus and testes. There wasn't so much as a gag or a wince from the 68-year-old as he tucked into the plates like they were appetisers at the Ivy.
Wright had a slightly more human reaction to chewing down on a pig's rear end, coming close to tears and flexing his gag muscles to the max as he winced his way through the muscle.
Adding to the drama, Starr goaded, taunted and mock-vomitted while
TOWIE
's alpha male got his denchers deep into Porky Pig's derrière.
Starr and Wright's food-eating challenge was the crowning moment for what has been one of the strongest starts to
I'm a Celebrity
in many a year.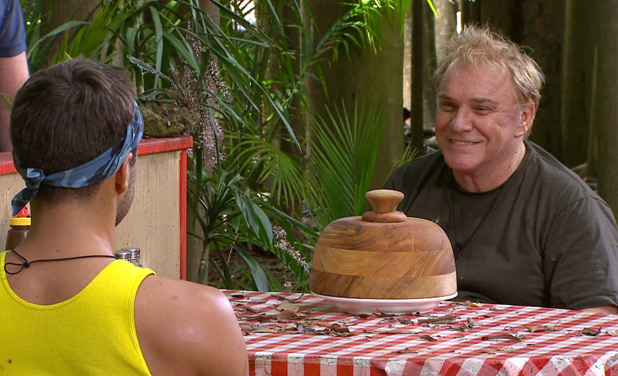 Sadly, Starr's tenure on the show has only been a brief one and
ill health has curtailed his jungle stint
. Hardly surprising given the girth of his bulging gut, the fact that he had a quadruple heart bypass earlier this year and the small detail that he wheezes like a man constantly on the verge of an asthma attack.
Luckily, the show is not short of interesting characters. There's more Gillian McKeith than Aggro Santos types this year. Whatever happened to Aggro...?
Wright looks most likely to become this year's fall guy as the British public take revenge for three seasons of
TOWIE
and his
Crossroads
-esque acting skills. The Essex love rat's only problem at the moment is a lack of female attention. Rarely without a woman on his arm, Lorraine Chase should probably watch herself or else she might end up with a tanned toyboy keeping her warm around the campfire.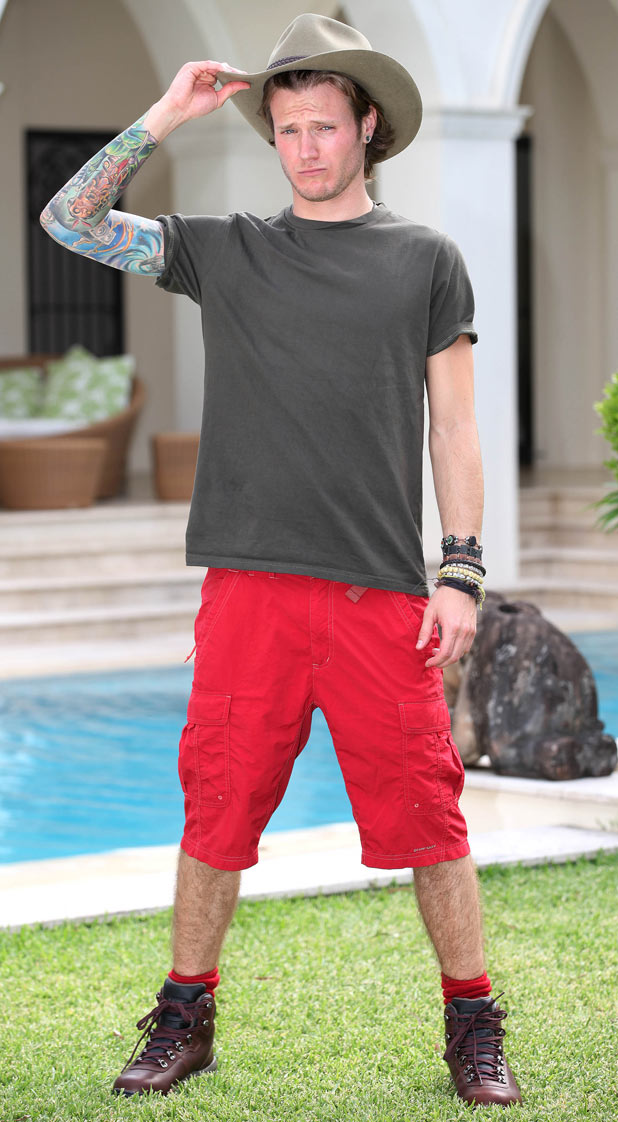 McFly's Dougie Poynter appears to be the immediate banker for the King of the Jungle crown. Only a sudden realisation that his career and record sales haven't sunk low enough for him to stoop to eating rice and beans with Willy Carson and Crissy Rock stands in his way.
His main competition is coming from the surprising quarters of Fatima 'Who the heck are you?' Whitbread. Half the nation may not have had a Scooby who the former Olympic javelin chucker is, but she appears to be a warm-hearted soul. If she survives the first elimination, she could go far.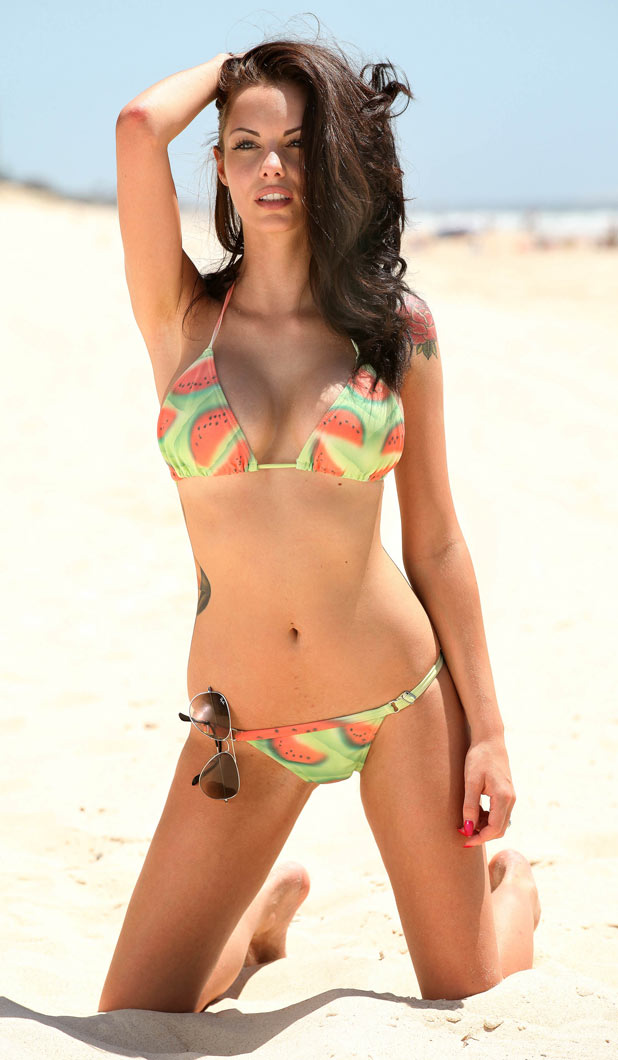 Jessica-Jane Clement, 87% boob 13% woman, is ruled out based on the previous form of mega-breasted tabloid sweethearts (Myleene, Pricey, Nicola McLean, Gemma Atkinson), but there is potential she could beat the odds as she seems to have her head more screwed on and appears slightly less desperate than some of her counterparts.
Antony Cotton is, frustratingly for us, delivering his own punchlines. Greeting Stefanie Powers, the self-confessed "irritating" and "camp" soap star confessed without a hint of disappointment, "You have no idea who I am, do you?"
He also deserves our sympathy after Mark Wright attempted to erase 50 years of Britain's most popular TV soap, claiming with an air of superiority that his job was "a real-life version of what Antony does". Yeah, Antony. You and your pathetic "acting". I hope you're ready for the tough challenge of being yourself.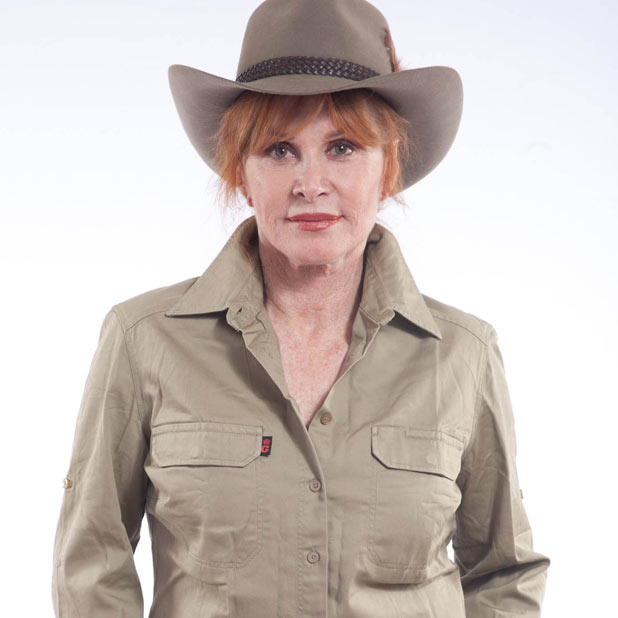 Without Starr to humiliate, Stefanie Powers looks most likely to join Wright as the public's play-thing to poke and prod via Ant & Dec and a bucketload of cockroaches. The
Hart to Hart
actress appears to have an almighty and highly inaccurate opinion of her own celebrity status and with a face that looks like it's had more work done to it than the Sistine Chapel, she's not going to settle well with the bugs and rodents of Oz.
Reality Bites Jungle Predictions
- Dougie to win. Fatima, Mark Wright, Sinitta and Jessica in the Top 5
- Lorraine or Willy to be the first celebrity sent home
- Mark to do every trial
- Stefanie Powers to walk
- Willy Carson and Fatima to share a romance
- Mark Wright to hook up with Sinitta, Stefanie and Lorraine
- Willy Carson to get lost for two days inside Jessica's cleavage