The second bunch of eight celebrities took to the rink last night for their first live skate on
Dancing On Ice
. Keep reading to find out what
Jason Gardiner
, Emma Bunton and Robin Cousins thought of their ice debuts:
---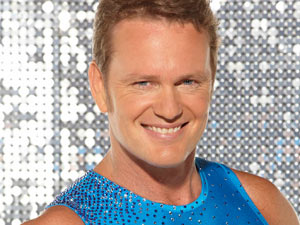 Craig McLachlan 'Sympathy for the Devil'Jason:
(3) "The costume covered a multitude of sins for me tonight mate. From the waist down you move quite gingerly and it looks like you are wearing a soiled nappy. You need to work on your power. You're a big strong lad, a bit of a beefcake, so you need to have more command and dynamism in the lifts. You also need to have that showmanship when you step on the ice."
Robin:
(3) "We know you haven't had the time to put in yet and it shows. You have the bravado and great charisma, but from the ankles down and the speed it was a bit flat for me. If you do come back you are going to have to do some catching up."
Emma:
(3) "You are such fun, but I think you have so much more to give. I want to see more of the showman we saw in the VT and backstage. I want you to be less inhibited."
Total:
9
---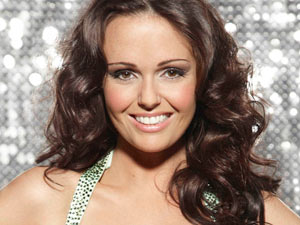 Jen Metcalfe 'Crazy For You'Jason:
(4) "Jen, it started off so well - you have beautiful presentation. Your upper body carriage is sublime. But you let your nerves get the better of you and you over-turned into the roll-up. Things go wrong. What you need to do is just pull back and stay confident. I would also like to see more of the romance and chemistry that you guys say you have. Don't shy away from it."
Robin:
(4) "The quality is natural and it is beautiful, smooth and clean. Even with that fall it was a very clean routine. Don't worry about it."
Emma:
(4) "You must have danced before because the way that you carry yourself is stunning. I've fallen out of a lift before and it is so scary and I admire you so much for keeping yor head up and carrying on with the routine. I do want to see a little more chemistry from you as a pair."
Total:
12
---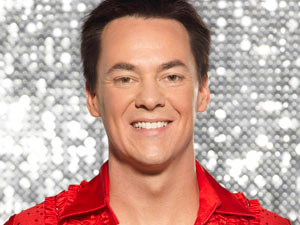 Comedy Dave Vitty 'The Safety Dance'Jason:
(3) "You have great moves for radio, it goes without saying. It was a bit like watching a Thunderbird, but that was the choreography and, you know what, I think you have potential. I enjoy watching you."
Robin:
(4) "You equipped yourself very well. It was genius of Christopher Dean to use all your bad assets and make them work for you. I have to say: week one, a three jump and an assisted jump on your own - well done. Was it pretty? No, but you did it. And the car move, coming out of that is all about controlling yourself, so very well done on that."
Emma:
(4) "I really like the fact that you are pushing yourself. And the fact that you are a little bit stiff and that you incorporated that into the routine was very clever. And you've never performed in front of an audience before, so I didn't think that you did too badly."
Total:
11
---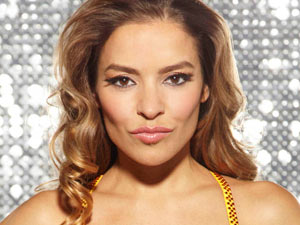 Elen Rivas 'Your Love Is King'Jason:
(3) "Where was the passion tonight? There were fighting words, but they just didn't translate onto the ice. Very constricted in the upper body and a very disassociated performance from your choreography. You need to work hard."
Robin:
(4) "I could see in your face, step-by-step, 'I'm going to do as I'm told'. It really didn't have that freedom of flow for me. There was definitely something there and you have a nice connection, but for me it is a bit staccato and needs to flow more."
Emma:
(4) "I thought that you looked uncomfortable. Your shoulders were raised and you looked a little bit tense. Watching a performance, the last thing we need to feel is uncomfortable, but that's how you made me feel tonight. You have just got to come out and put on a show, nervous or not."
Total:
11
---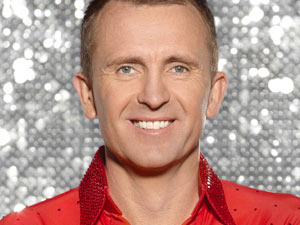 Dominic Cork 'Are You Ready For Love'Jason:
(3) For me, it started off quite stiff, rigid and gangly. But there were absolute glimpses of a showman. I think if you work hard on your presentation, you could do OK in this competition."
Robin:
(5) "You are the tallest skater we have here and the tendency would be to stoop over your partner, but you didn't, you made her come to you. You were smooth and the crossovers went in both directions. There was some lovely control in everything you did. Were they difficult lifts, no, but I'd like to pick up on what Emma and Jason have said - you may not be a natural actor, but you have a natural charisma. Hopefully people will pick up on that at home."
Emma:
(3) "You are adorable to watch, but I just want to see a little bit more confidence. I think you are a strong man, so I want to see more strength and power in your routine."
Total:
11
---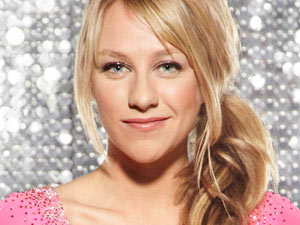 Chloe Madeley 'Mama Do'Jason:
(4) "Look Chloe, you are not dreadful. What you need now are the finer details to your presentation. The only thing I'm worried about is that your confidence is going to worsen as you go on and have a new routine week on week. You've had since the beginning of December to learn this. How will you cope? That is what you need to address."
Robin:
(6) "Great relationship on the ice and you were totally in control of what you needed to do. If you weren't, you did a great job at disguising it. One thing - watch your leg line turn-out, allow more flexibility to come out there, because you should be around for a few more weeks yet."
Emma:
(6) "I know that there is so much to think about, but technically you have got it now. Just try and relax and enjoy the character a bit more. I want to see the cheeky playful Chloe that we know and love."
Total:
16
---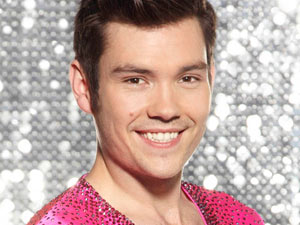 Sam Attwater 'Club Can't Handle Me'Jason:
(6) "I have a feeling you guys are going to be around in this competition for a long while to come. And I hope you do. Very strong, very punchy, very assured performance... but just watch you don't rush your music."
Robin:
(7) "I'm going to echo what Jason just said. Fantastic skating, fantastic instant chemistry and some of the strongest skating we've seen in week one. You were really being pushed. But make sure if you do a barrel crossover, that it is a crossover not a cross-front. Take note of those little details because you have the ability to do it all and do it very well."
Emma:
(8) "Brilliant! It's great to watch you. You have so much rhythm and the ability to involve us. The viewers at home watching, this is what they want."
Total:
21
---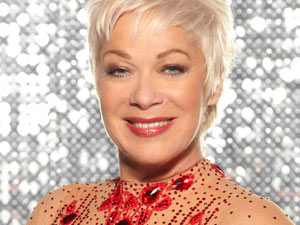 Denise Welch 'Pack Up'Jason:
(3) "Surprisingly there were real moments of promise, combined with skating with mum. I want you to lose the skating with mum quality that we saw. It is a bit frail and tentative in areas. But there was also a real commitment, energy and lack of fear, which might mean that you end up progressing in the competition."
Robin:
(4) -
Emma:
(3) -
Total:
10
What did you think of this weekend's routines? Share your thoughts below