An ITV poll has revealed that most
Dancing on Ice
viewers are not fans of co-host
Christine Bleakley
.
The survey stated that only 45% of those asked admitted to liking her as a co-presenter, reports
The Mirror
.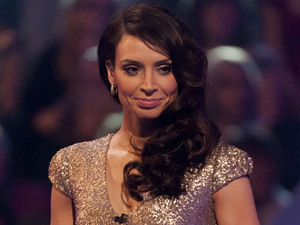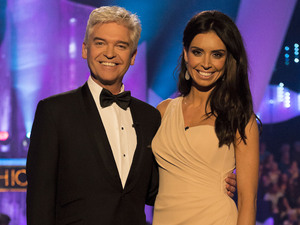 Insiders claim that this may be one of the main factors that saw this year's finale drop to 7.3 million viewers from 2011's 11.7 million.
Holly Willoughby had been co-host with Phillip Schofield until 2011.
However, despite the results of the poll, producers are hoping that Bleakley will return for a second run.
A source said: "When
Dancing on Ice
didn't do so well this year, bosses looked into what the problem was and discovered that viewers hadn't particularly warmed to Christine.
"They will stick with her, however, as she's still being paid millions thanks to her watertight
Daybreak
contract and they need to get their money's worth."
An ITV spokesperson stated: "Christine is a fantastic presenter and an important part of the ITV family."
An insider added: "Inevitably it can take time for a new presenter to establish themselves with the audience and we are very encouraged by this research after just one series.
"She is doing a great job and works brilliantly well with Phillip and the team."
Schofield is said to have been rated highly among the poll voters.
EastEnders
star Matt Lapinskas and Jodie Marsh have been
touted as possible Dancing on Ice contestants for its eighth series
.