An
X Factor
hopeful reportedly shocked judges after she was rejected in Cardiff yesterday (June 25).
Pink lookalike Zoe Alexander, 22, was singing her second verse when
Gary Barlow
put his hand in the air for her to stop, reports
The Sun
.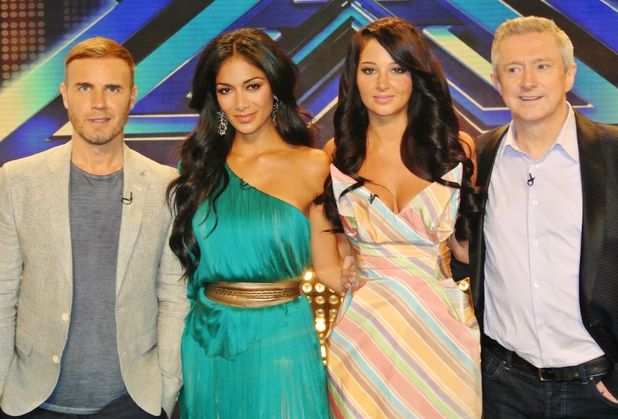 When Barlow and Louis Walsh described her as "average", she responded with an angry expletive-filled tirade, before throwing her microphone on the ground and leaving the stage.
An audience member said: "Tulisa looked amazed, she couldn't believe what she was hearing. She was startled by it all."
Alexander returned to the stage with her father, Tom Jones impersonator Glen Smith.
She continued to lay into the judges on stage, and eventually left after reportedly pushing a cameraman and a producer.
A source at the audition explained: "Zoe was allegedly a Pink impersonator, and came on to sing one of her songs. But the judges told her she wasn't really working for them as a tribute act and could she do anything else.
"She started singing 'Next To Me' by Emeli Sandé but she still didn't set the world on fire. Gary and Louis both said she was average and Nicole suggested she go away and work through her act and come back another year.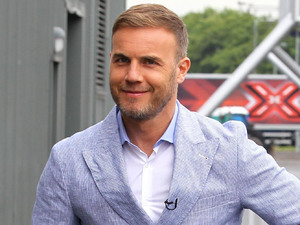 "But she was having none of it and stormed off in a huff. She then brought her dad on and the pair of them stood there arguing with her turning the air blue.
"As she came off for the second time she shoved a camera away and then a producer. The producer was really shocked and was standing there holding her face in her hands."
However, her father Glen Smith alleged that she was "set up" by producers.
He said: "They chose a song for her. It was a Pink song but not the one she would have chosen. But the understanding was that because they chose the song she'd get through. When the judges gave her a no she was furious."
Alexander later apologised for her outburst, saying: "I lost it and said they were a bunch of *****. I want to apologise for my language. I'm a little girl from Caerphilly in South Wales, I don't normally talk like that."
The
X Factor
auditions are currently in Cardiff, which will be the last stop before the Boot Camp stage begins.
The ninth series of
The X Factor
will begin in the autumn on ITV1.
Watch Zoe Alexander perform her Pink tribute act below: