X Factor
bosses are reportedly planning to use holograms of late pop legends on the show.
Producers want contestants on the upcoming series to duet with icons such as
Amy Winehouse
, Michael Jackson and Elvis Presley in the final.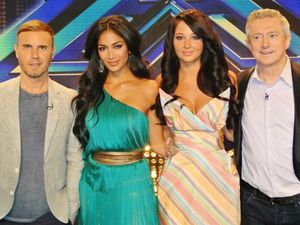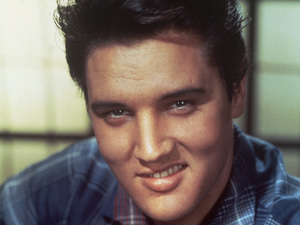 Using computer generated images of stars who are alive is also being considered after executives saw Celine Dion perform with a hologram of Stevie Wonder at her show. She also sang with a 3D hologram of Elvis on
American Idol
.
"
The X Factor
has to keep getting better so they are looking at holograms as a way of creating a splash," a source told
The Sun
.
"Imagine Elvis or Amy Winehouse at the grand final. It would be incredible TV and an amazing experience for contestants. The technology's there and has been used on several big stages.
"The
X Factor
final is perfect for something like this. It nearly happened last year after show boss Richard Holloway saw the Stevie Wonder hologram at Celine Dion."
A virtual Michael Jackson was said to be in the works for the
Jackson 5 comeback tour
this summer.
A hologram of dead rapper
Tupac Shakur famously appeared with Snoop Dogg
and Dr Dre at Coachella 2012.
The X Factor
2012 is expected to launch later this month. Watch the trailer below: