Mel B
stuns the
X Factor
judges and host Dermot O'Leary on tonight's (August 18) launch show as she refuses to hold back with her criticisms of acts who are not up to the highest standard.
The Spice Girls star lives up to her nickname Scary Spice and is renamed "Grumpy Spice" by Gary Barlow, Louis Walsh and Tulisa Contostavlos as she repeatedly proves difficult to please for the acts.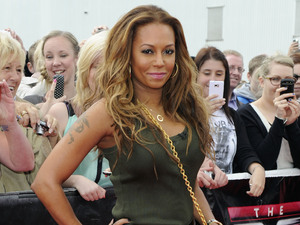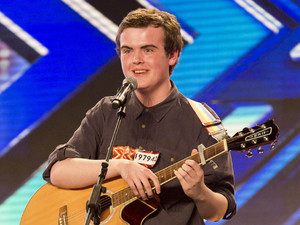 Host Dermot O'Leary gasps backstage as Mel turns on an 82-year-old man who sings Adele's 'Make You Feel My Love'. After the Spice Girl comments: "I actually wanted to fall asleep," a shocked O'Leary asks: "Where is her heart?"
She also blasts 18-year-old self-confessed geek Curtis, describing him as "irritating". "I found it all a little bit irritating, the overdoing the comedic personality thing," she frowns.
Speaking to a 19-year-old student from Peterborough, Mel comments: "I'm going to give you a big reality check, you should not be singing, find something else to do, it's a waste of time for you, it's a definite no from me."
She tells another act: "You look like a pop star, you don't sound like one," before telling a pop trio: "The dancing was lazy and sloppy, one of you were doing it half-heartedly."
Copyright: ITV Thames TV
After a day of brutal put-downs, head judge Barlow jokes to his co-star: "I don't know how you're going to sleep tonight."
Backstage, Mel B and Walsh are shown mucking around with Spice Girls dolls. Mel ends up forming a group with the dolls, including just herself, Emma Bunton and Mel C and claiming that she doesn't need the other two - Victoria Beckham and Geri Halliwell.
The X Factor
airs tonight (August 18) at 8pm on ITV1.