"I'm
Michael Barrymore
. I used to be on television. I've had a bit of a break... and now I'm back on TV." Oh, how the mighty have fallen.
Celebrity Coach Trip
finally made its long-awaited return to Channel 4's teatime slot last night and its major coup was the addition of former 'King of Light Entertainment' Michael Barrymore.
In the '90s, when Simon Cowell was busy flogging Robson & Jerome records and Ant & Dec were just two actors from kids' series
Byker Grove
, Barrymore ruled ITV's schedules. Now he finds himself touring Europe on a coach with a pair of Big Brother boneheads, Katie Price cling-ons Gary and Phil and Lembit bloody Opik.
At least Barrymore can console himself with the fact that he was the only celebrity that
Coach Trip
's Brendan Sheerin actually recognised. "I don't know who they are, but they've got white teeth," said the tour guide, after greeting the fake-tanned, hair-tinted and pigeon-chested Gary and Phil.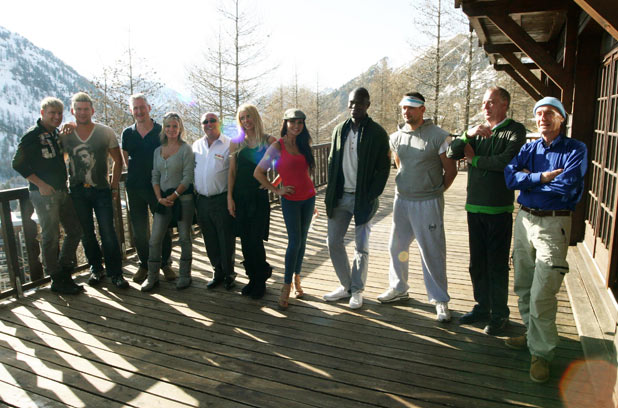 Even Lembit Opik, a former Member of Parliament, left the show's star attraction floundering for words. "Lembat, Lambit, Lambert and Butler. Lambet Topik. Is he an Opal Fruit?" pondered Brendan. Opik was partnered with George Best's widow Alex, which was probably the oddest celebrity pairing since... well, Lembit Opik and a Cheeky Girl.
Also on the trip were reality TV's Brian Belo ("I want models who are hot. And can some of them put out please") and Spencer Smith, 'TV presenter' Lizzie Cundy (who didn't pack any knickers - classy!) and glamour model Emma B (the Tesco Value Katie Price last seen on TV in 1998).
Brendan's activities on day one of the trip included a tour of a museum in Monaco, which allowed Brian to showcase his intellect. Pointing at a 40ft model octopus attached to the museum ceiling, the potential
University Challenge
candidate asked the tour guide, "Is that real?" It's less
An Idiot Abroad
and more just
An Idiot
.
Topping even Brian's philosophical ponderings ("I think museums are sadism for intellectual people… and they dress it up as art"), however, was an unfortunate incident during a eco-car race around Monaco's race track.
After an accidental bumper clash at the start of the course, Katie Price's chums Gary and Phil chuckled: "Barrymore's come up from the rear as per usual. I hope he's being safe."
A man who previously entertained millions on ITV1 Saturday nights has been reduced to a punch line in a bottom gag from a hairdresser and a glorified handyman.
At the end of the first episode, Alex and Lembit were yellow-carded by their fellow celebrities (Lembit loses out in another election, ho ho ho), but the pair were able to comfort each other in the knowledge that Brian Belo still wouldn't mind a bit of rumpy-pumpy with Mrs Best. "You're still fit Alex and I'd like to keep you," he gurned.
And if that wasn't enough to keep you hooked for the week, the best news is still to come. Joining the celebs later in the journey are
BGT
's Stavros Flatley and
Reality Bites
favourite Wagner Carrilho. We feel like we've died and gone to reality TV heaven.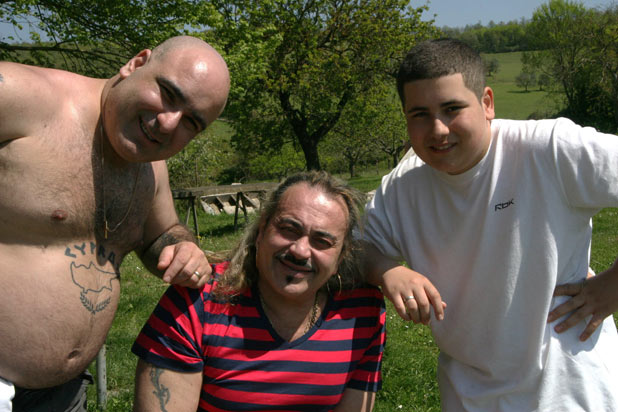 Celebrity Coach Trip continues on weeknights on Channel 4