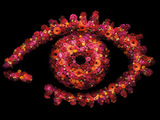 Big Brother has given the group details of this week's shopping task.
Housemates are to take part in a Charles Dickens-style contest where they must complete six separate tasks. Each one is worth £50 towards next week's shopping budget.
The first group will learn a song and dance routine for 'Consider Yourself' from the musical
Oliver!
to be performed this evening. The part of Oliver will be played by Andrew, JJ is the Artful Dodger and Josie is Nancy. Jo and Sam will also learn and perform the routine.
Steve is to play the part of Bill Sykes; whenever he hears the theme for the TV show
Bullseye
he must go to the dartboard that has been put in the garden and throw darts until he scores a bullseye.
David will play Mr Brumble, the Parish Beadle in charge of the workhouse. He has to make gruel three times a day for the housemates to eat.
John James and Rachel will take part in an endurance challenge, both dressing up as Miss Havisham from Dickens's
Great Expectations
and being locked away for 24 hours in the task room.
Corin will become Scrooge from
A Christmas Carol
and ensure housemates pay for access to the bathroom, kitchen and smoking area.
Mario will play the part of American illusionist David Copperfield, rather than the Dickens character, and will learn a Las Vegas-style levitation illusion.