Benedict Garrett
has become the third person to be evicted from Big Brother 2012.
The ex-teacher turned porn star lost out to Lauren Carre in the voting, after the pair were nominated by their fellow housemates on Monday (June 18).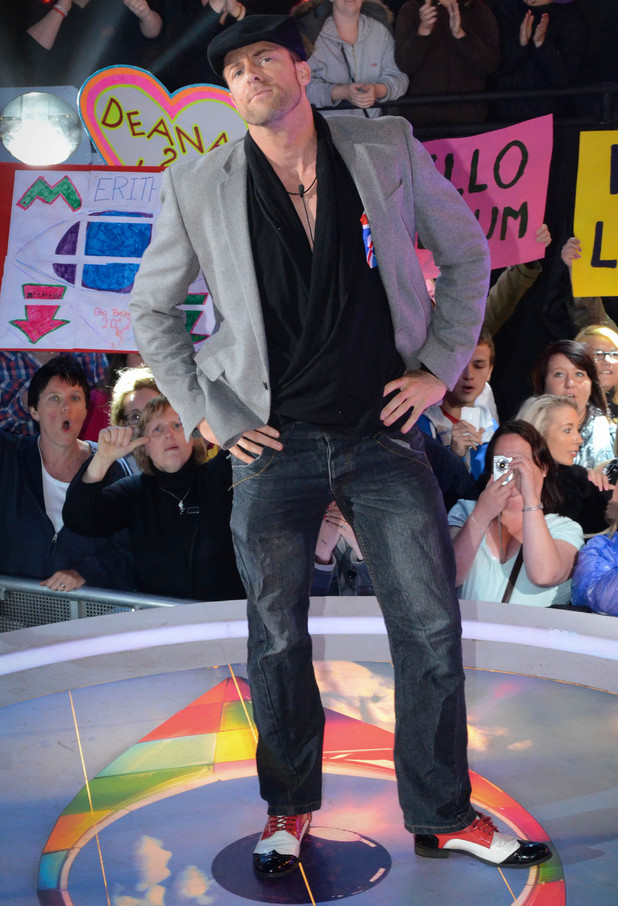 Benedict grabbed a desk chair from the Big Brother house and carried it out over his head upon exiting, an act that left his housemates wondering afterwards whether it would result in them being punished.
His last words in the house were "Sorry about the curry powder" to housemate Luke Scrase, referring to Benedict's secret prank of putting curry powder in Luke's protein shake two nights previously.
He had not been identified as the culprit until his cheeky admission just before being called out onto the runway.
Benedict emerged to a mixture of cheers and boos - when quizzed on whether he had expected such a reaction, he said that it came as no surprise, noting: "I have strong opinions, I made them known, and I don't expect everyone to agree with them."
Benedict's open admission to masturbating in the shower
proved controversial with housemates and the public, and the 32-year-old agreed with host Brian Dowling that his decision to do so may have played a large role in his eventual eviction.
However, he expressed no remorse for the incident, saying that "there was no-one that I wanted to have had sexual relations with in the house, and I would pleasure myself if I was at home. We should be proud to masturbate".
Digital Spy
readers
had predicted that Benedict would be exiting the house tonight
, with 64% preferring his eviction, compared to only 36% opting for Lauren.