Arron Lowe
has caused some tension and tears in the Big Brother house this afternoon by chopping up all the house cigarettes as part of the '100 Task'.
The housemates need to score 100 points in various tasks to win the luxury shopping budget, and Arron opted to use scissors to destroy everyone's smoking gear to earn the house an extra score of 20 from Big Brother.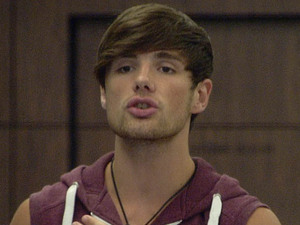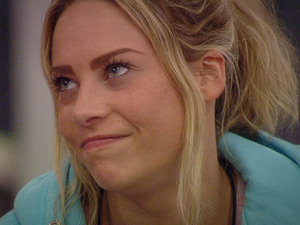 Arron's decision resulted in some horrified looks from the smokers in the house and Lauren Carre looked close to tears. Later, Lauren stormed across the garden in a huff at Arron's actions.
Justifying his decision, Arron said: "Just so you know, I did smoke for two years so I understand that this is a terrible thing to happen."
Lauren has warned she may turn into a "She-Hulk" without smoking and compared his decision to cutting up a personal photo.
Deana Uppal was a rare supporter of Arron's behaviour, telling the model that she would have done the same thing.
Big Brother continues every night on Channel 5.
Photo gallery - Big Brother Day 21:
Copyright: Channel 5