Lauren Carre has vented her anger in the Big Brother house after
Sara McLean
, Caroline Wharram and Ashleigh Hughes lost the group points in this week's
'100' shopping task
.
Lauren earned the house extra points yesterday (June 26) by turning down the chance to speak to her sister, who was brought into a task room.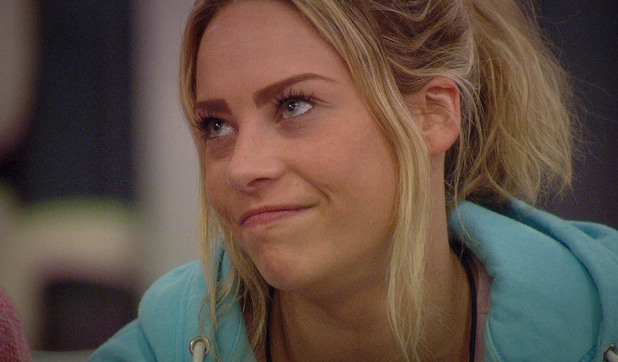 When Sara, Caroline and Ashleigh failed to get out of bed on time this morning (June 27) and opted for an extra hour of snoozing from Big Brother, the group were deducted 5 points. The housemates must have 100 points by the end of this week's task to earn a luxury shopping budget.
Lauren became tearful and complained about her fellow housemates' selfishness when Big Brother revealed the points deduction.
The clearly-upset Jersey farm girl requested that Big Brother brought her sister back today so that she could speak to her, claiming that she wouldn't ignore her this time.
Lydia Louisa is
up for eviction this week alongside Deana Uppal
.
Big Brother continues daily on Channel 5.
Photo Gallery - Big Brother Day 21:
Copyright: Channel 5