Arron Lowe
lost his temper and fumed at Big Brother after a sudden outburst during the Turf Wars Big Brother task.
The male model broke the rules during the latest weekly task, jumping in the swimming pool despite being banned from that area of the house.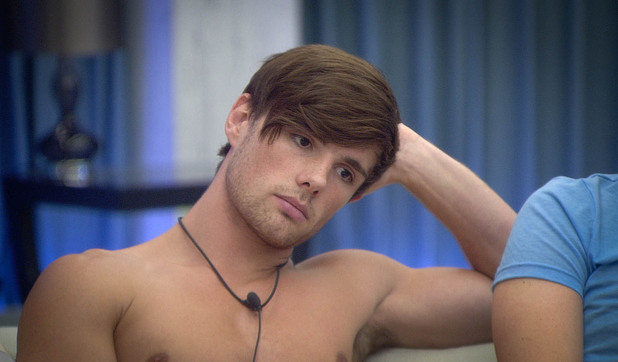 After breaking the rules, Arron appeared nonchalant about his behaviour and told his fellow housemates: "F**k it. It's my last night. Had to be done."
In the Diary Room, Arron told Big Brother why he lost his temper, ranting: "Your f**king show is annoying the s**t out of me, as your housemates are f**king pussies.
"I'm angry as f**k. The characters are winding me up, I've tried to be their friend from day one. It's always me trying. I don't want to be on this team anymore.
"I can't stand Deana, I don't like being in the same room as her. Becs and Scott just wind me up, doing my head [in]. I just want to have fun. Do whatever you want with me, as I can't handle it."
Arron is up against Conor McIntyre, Deana Uppal and Becky Hannon for this week's eviction.
Big Brother continues daily on Channel 5.