Vicky Pattison and Ricci Guarnaccio continue to have heated arguments in tonight's episode of
Geordie Shore: Chaos in Cancun
.
The engaged reality TV stars clash over trivial incidents such as a spilt drink in front of their co-stars.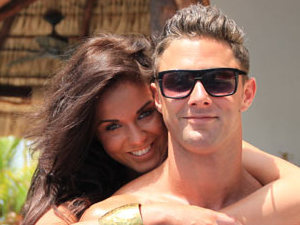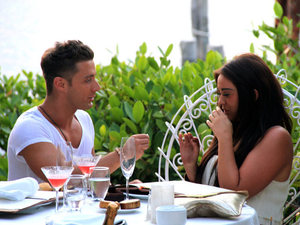 Pattison said: "The atmosphere's electric, the drinks are flowing, I'm having an amazing night and then I have a massive argument with me boyfriend cos he's a f**king tail."
Guarnaccio responded: "Are you gonna keep walking off?! F**k off man."
Jay Gardner looked on, saying: "Vicky storms out, and do you know what it's over? A spilt f**king drink! Chill out and have a good night man."
Gary Beadle later added: "Vicky and Ricci don't argue in half measures and when they argue it goes off."
Geordie Shore: Chaos in Cancun
airs tonight (July 3) at 10pm on MTV.
Photo gallery - Geordie Shore Cancun house tour: