EastEnders
legend
June Brown
weeps as she reunites with John Bardon for a TV show screened later this week.
The 85-year-old actress's ill-stricken former co-star, who played her character Dot's on-screen husband Jim Branning, suffered a stroke in 2007 which has left him unable to walk or speak fluently.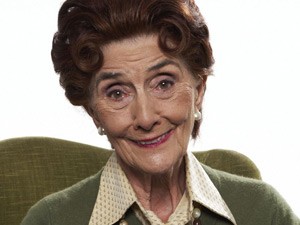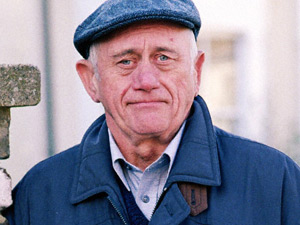 When Brown asks her former colleague how his condition makes him feel, 73-year-old Bardon can only respond by whispering: "Oh dear."
Bardon's wife Edna says of Bardon's current state: "He's going the wrong way now. His main pleasure in life is when his grandson Harry visits."
Brown said of her rapport with the actor: "We got on very well. We got to ­understand each other. We could give each other notes without offence.
"We had a very good rapport and good timing. We laughed a lot, which is nice. It's the best way."
Brown, currently on a
six-month hiatus
from
EastEnders
, last week
revealed that she visits Bardon "regularly"
.
Brown's documentary
Respect My Elders
airs this Thursday (July 12) on BBC One at 10.35pm.
Watch June Brown in the trailer for BBC One's 'When I'm 65' season below: